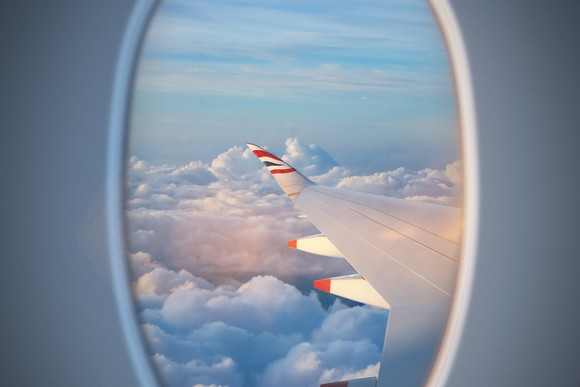 British Airways Coronavirus Updates
British Airways announced action to match reduced demand due to the Coronavirus that they are merging a number of flights between 16th and 28th March. This means around 342 short-haul flights from Heathrow will be cancelled mostly between European cities.
BA has also announced due to decreased business travel that 52 services from London city to Germany and Italy have already been cancelled. Also at Gatwick 14 flights to Italy, France and Albania have been cancelled and one daily round-trip New York JFK to London Heathrow has been cut due to reduced demand for international business travel because of COVID-19.
British Airways are waiving change fees
British Airways' policy will allow passengers to change their booked travel by a March 16th deadline. BA travellers will be able to change flights up until the departure time, and they will only need to pay the differences in fares between flights.
"As some customers may choose to change or delay their travel plans at the moment, it's important we offer them greater flexibility," said Andrew Brem, British Airways' COO "By waiving our change fee our customers can have the added confidence to book a trip with British Airways that suits them."
If my BA flight has been cancelled, what are my options?
If your British Airways flight has been cancelled, please do not travel to the airport. BA have a policy in place with a number of options available to you and how to make changes to your booking.
If you have booked via British Airways – they will refund you for your ticket via Manage My Booking, or you can discuss rebooking options by calling them on 0800 727 800 from within the UK, or +44 (0)203 250 0145 from abroad. As availability of alternative flights is limited, rebooking may take some time.
If you have booked via a travel agent – please contact them directly to discuss further arrangements for your booking. 
I'm booked to/from Hong Kong, can I rebook or refund my flight?
If you are flying to/from Hong Kong up until 31 May 2020, you can rebook on to another flight, at a later date. It needs to be to the same destination and operated by British Airways. To make this change please contact them. If you made this booking via a travel agent, please contact them to rebook your flight.
I'm booked to/from Northern Italy, can I rebook or refund my flight?
If you're booked to travel between London and the Northern Italian destinations including, Milan (Linate and Malpensa), Turin, Bologna, Venice, Bergamo and Verona up to 15 March 2020, you can rebook to a later travel date up to 3 April 2020.
What are British Airways doing to reassure you?
Like all carriers, BA continue to work closely with the relevant government and health authorities on Covid-19, and follow their advice. BA clean every aircraft after each flight. This is a regular clean after every shorter (short-haul) flight with an additional, more thorough clean every evening. On longer flights our aircraft receive a thorough clean after every flight. This includes the cleaning of seats, seat pockets, tray tables, galleys, toilets, floors and the aircraft interior and surfaces generally. They carry out an even deeper clean of our aircraft on average, every month.
Post Tags:
Total Comments ( 2 )
Comments are closed.