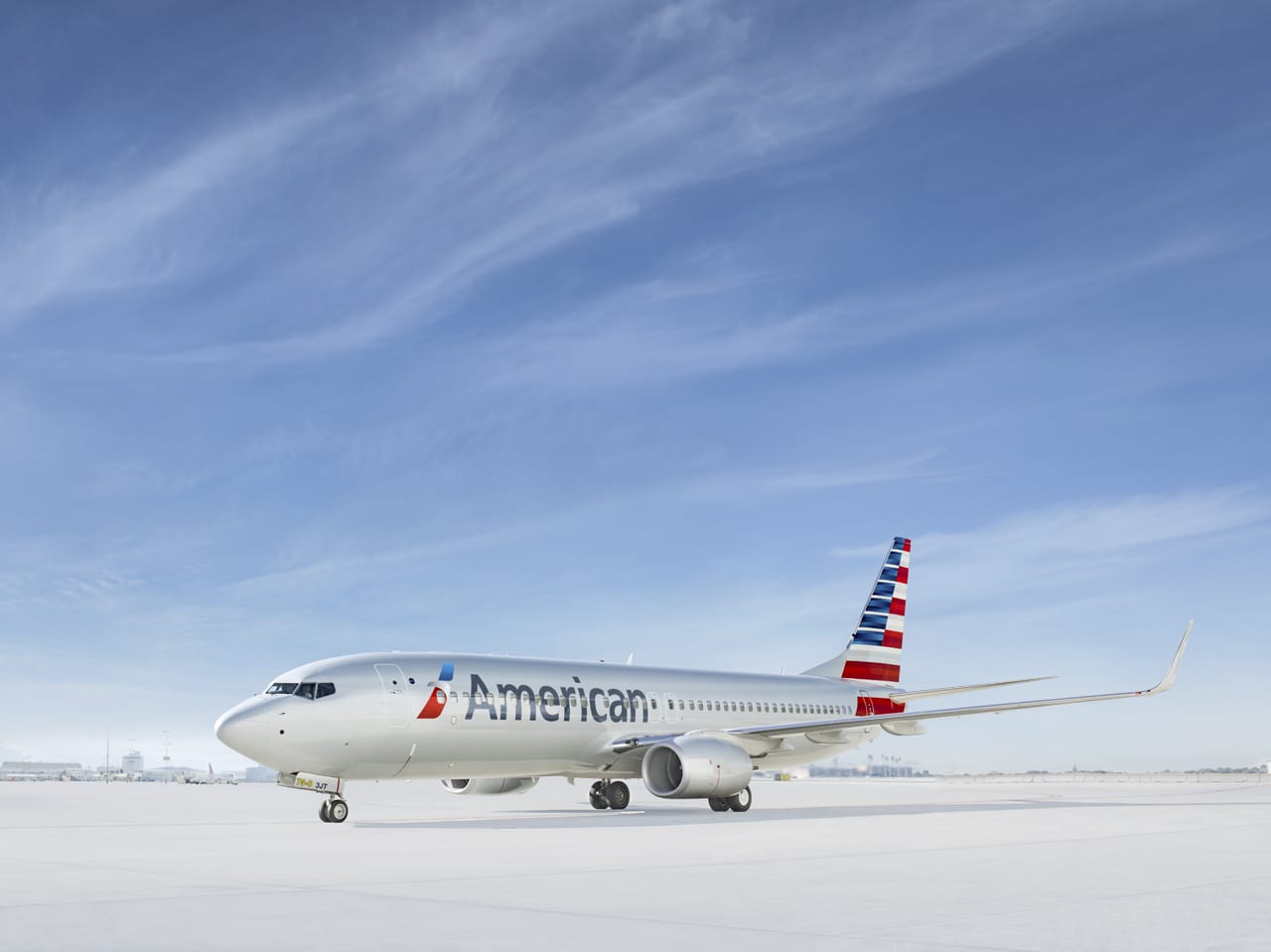 American Airlines Coronavirus updates
American Airlines is in close contact with U.S. and international authorities, as well as public health officials, and continues to coordinate with them on all required health and safety related measures regarding COVID-19, or coronavirus. The airline is monitoring the situation closely and will make any updates as needed. Read below to learn more about American's latest response.
American's commitment to customer & team member safety
On every journey you take with American Airlines, your safety and well-being, and that of our team members, is our top priority. Coronavirus (COVID-19) is a complicated and fluid situation, and we continue to work closely with the Centers for Disease Control and Prevention (CDC), U.S. Customs and Border Protection (CBP), U.S. Department of State and public health officials on the latest developments.
Having information on our response is a critical step in giving you peace of mind during travel. Here's what we're doing to ensure your safe journey with us:
American Airlines aircraft
Our cleaning practices have always met or exceeded all CDC guidelines. We have a strong, structured cleaning regimen and our aircraft are cleaned each day at key touchpoints on their journeys with an EPA-approved disinfectant.
International flights and aircraft with additional time on the ground receive a detailed 30-point cleaning package each day. All of our aircraft also undergo a deep cleaning procedure on a regularly scheduled basis.
We are enhancing our cleaning procedures on international flights and aircraft that remain overnight at an airport. This move, which will touch the majority of our aircraft each day, includes a more thorough cleaning of all hard surfaces, including tray tables and armrests.
Most of our aircraft are equipped with High-Efficiency Particulate Air (HEPA) filters that provide a complete air change approximately 15 to 30 times per hour, or once every two to four minutes. A HEPA filter's complete air change is better than most other forms of transportation and office buildings' and similar to the standard for hospitals.
We're provisioning hand sanitizer and sanitizing wipes for crew members on all international flights across the Pacific Ocean and to Italy. We are working to expand this measure to all flights in the near future.
Inflight dining & beverages
All catering equipment on key international flights is undergoing additional sanitation and disinfection procedures:

All tableware, dishes, cutlery and glassware are being sanitized/disinfected before washing.
All unused inbound supplies are being discarded.
Inbound linen and headphones are being sanitized separately.
All galley equipment, including carts and carriers, are being sanitized separately.

On key international flights, mid-cabin bar service will be adjusted and self-serve snack and fruit baskets will be removed. Flight attendants will provide food and beverage items upon request.
Airports
American works closely with airport authorities and government agencies to maintain a safe, clean environment for our customers and team members. This includes our own extensive protocol for cleaning customer and team member areas throughout the airport.
Sanitizing wipes are also available for our team members and hand sanitizing stations are available for customers in key locations throughout the airport.
In guidance with health officials, we urge customers not to travel when sick with an acute respiratory illness. We also encourage our customers to travel with hand sanitizer. To learn more about protecting yourself from COVID-19, visit the CDC website at cdc.gov/coronavirus.
Route network updates
Due to the reduction in demand, American Airlines has suspended operations to and from the following locations:
Seoul, South Korea (ICN)
Flights between ICN and Dallas-Fort Worth (DFW) have been suspended through April 24.
American serves Incheon International Airport (ICN) from DFW. There is one flight to and from each city per day. As a result of this suspension, American will not operate flights to South Korea until April 25.
Milan, Italy (MXP)
Flights between MXP and New York City (JFK)/Miami (MIA) have been suspended through April 24.
American serves Malpensa Airport (MXP) from JFK and MIA. There is one flight to and from each city per day. As a result of this suspension, American will not operate flights to Milan until April 25.
Mainland China and Hong Kong
Flights between DFW/LAX and mainland China are suspended through April 24.
Flights between DFW and Hong Kong (HKG) are suspended through April 23.
Flights between LAX and HKG are suspended through April 24.
American serves Shanghai Pudong Airport (PVG) and Beijing Capital International Airport (PEK) from DFW and LAX. We also serve Hong Kong International Airport (HKG) from DFW and LAX. On average, there is one flight to each city per day from both DFW and LAX for a total of six flights.
As a result of these suspensions, American will not operate flights to mainland China until April 25 or Hong Kong until April 24.
Frequently asked questions
Will American make additional schedule changes?
American continues to review the airline's flight schedule to ensure that customers' needs are accommodated and will make additional refinements as necessary.
How will customers know if they are impacted?
American's Reservations team will contact affected customers directly by email or telephone. Customers who booked through a travel agent will be contacted by their agency directly.
My flight was canceled, and I don't want to rebook. Can I get a refund?
Yes. If a flight is canceled and a customer chooses to not be rebooked, they may request a full refund by visiting aa.com/refunds.
---
Change fee waivers?
American Airlines extending change fee waivers for customers purchasing travel through March 31. American Airlines is providing customers additional flexibility in purchasing travel in light of concerns around coronavirus (COVID-19). American has extended its offer to waive change fees for customers who purchase travel through March 31. Customers will have even more flexibility since any ticket purchased by March 31 will not incur change fees prior to travel. The offer is available for any of American's published non-refundable fares. Additional updates on existing travel alerts can be found on aa.com/travelalerts.
Any ticket purchased from March 1 at 4:30 p.m. CT and March 31, 2020 at 11:59 p.m. CT will not incur change fees prior to travel.
This is available for any of American's non-refundable published fares.
US Government announcements
As a result of the amendment to the Jan. 31, 2020, presidential proclamation, the United States government imposed the following additional entry requirements that take effect March 2, 2020, after 5 p.m. ET:
Any U.S. citizen or lawful U.S. permanent resident returning to the United States who has traveled to Iran within the previous 14 days must enter the United States through an approved airport. American Airlines customers will be rebooked, if necessary, to one of those airports by our Reservations and Airport teams.
Foreign nationals who have traveled to Iran within the last 14 days will be denied permission to travel to the United States.
These entry requirements are in addition to those imposed by the presidential proclamation on Jan. 31, which restricted entry to the U.S. from mainland China (excluding Hong Kong and Macau).
American continues to work closely with U.S. authorities to comply with these new orders while treating all of our customers with respect. American is committed to taking care of any affected customers by assisting them with rebooking options and full refunds. Our team is proactively reaching out to customers who may be affected by this travel restriction to ensure they are accommodated.
Source: http://news.aa.com/news/news-details/2020/American-Airlines-Update-on-China-Flights-OPS-DIS/default.aspx