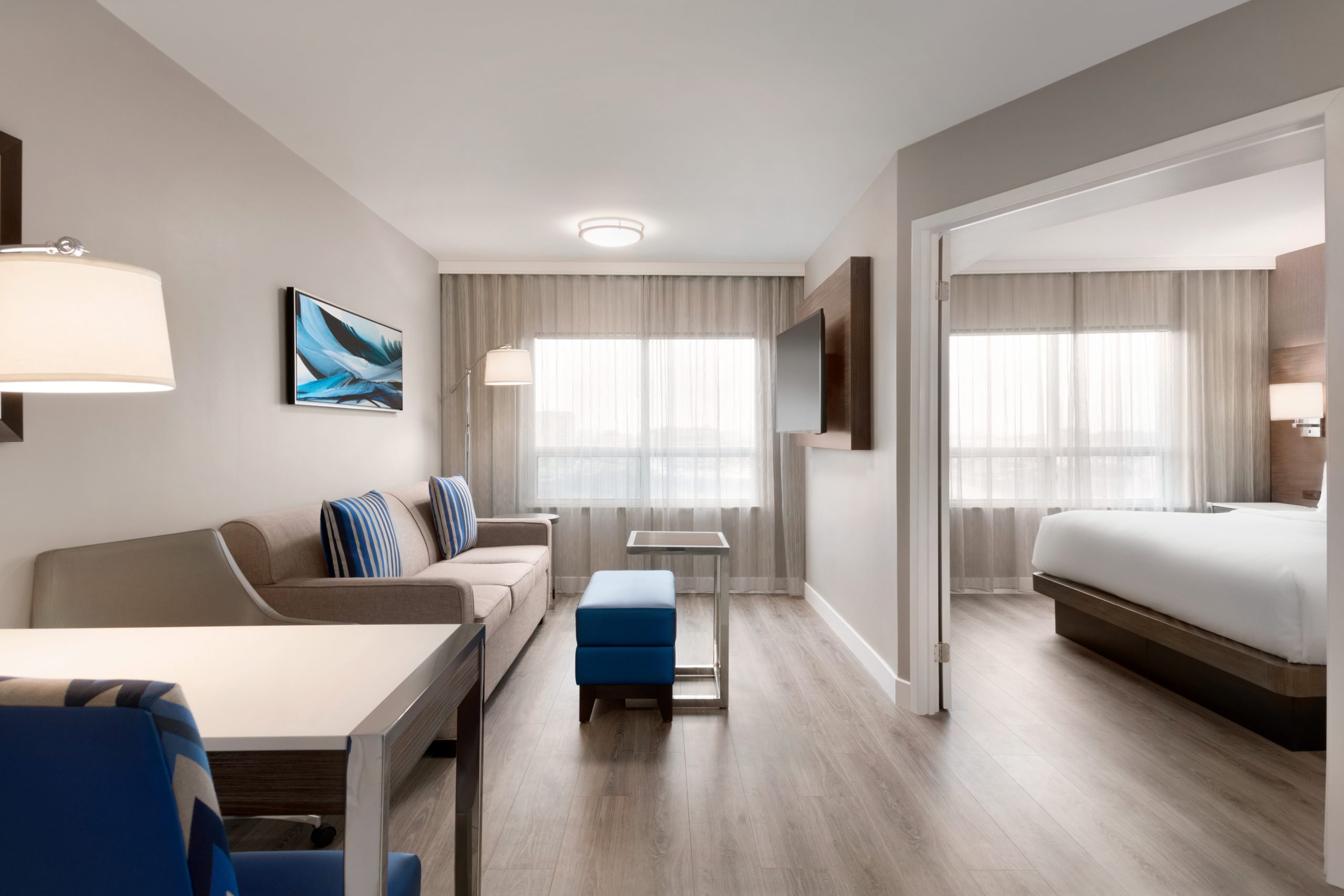 Embassy Suites opens in Montreal
The well-known hotel brand Embassy Suites by Hilton announced that it opens its doors to a new hotel that is located on the island of Montreal, near the crosses of the St Lawrence and Ottawa rivers, the prestigious brand is proud to offer its guests in each of its hotel properties, Hospitality, accessible experiences and innovation.
The new and impressive Embassy Suites by Hilton Montreal Airport, is strategically located less than 15 minutes from Montreal's Pierre-Elliott Trudeau International Airport, located along the Trans-Canada Highway offering easy access to the historic center of Montreal and several nearby attractions , among which are the Old Port of Montreal, the Eco Museum, La Ronde and the Bell Center.
This exclusive hotel, owned and managed by the Easton Hotel Group, has 162 suites, adorned with modern and elegant decorations, each of which is equipped with a microwave, a small refrigerator, and a wet bar. Guests have the possibility to change to a higher floor and enjoy a faster WI-FI connection, and additional in-room amenities, including a bathrobe and a Keurig coffeemaker.
The hotel offers its guests the comfort of being able to enjoy the comforts of home and much more, including a gym and the best restaurants of our second location on the island of Montreal.
Guests staying at the Embassy Suites by Hilton Montreal Airport will choose to enjoy a free breakfast in the morning, free drinks and snacks every day in the evening Reception, or if you like, have a drink and chat in our elegant bar "OneBar". The Hotel also offers a large on-site restaurant the "West Side Social" as well as a store that opens its doors 24 hours a day located in the lobby.
As a hallmark at Embassy Suites hotels, it offers additional services including a 1,260-square-foot meeting room, a 24-hour fitness center, a 24-hour business center, and an ideal meeting space. And conclude last minute business.
The rooms offered by the hotel are the following:
1 KING BED 2 ROOM SUITE Price: C$175/night
2 QUEEN BEDS 1 ROOM STUDIO SUITE Price: C$195/night
1 KING BED 2 ROOM PREMIUM SUITE Price: C$215/night