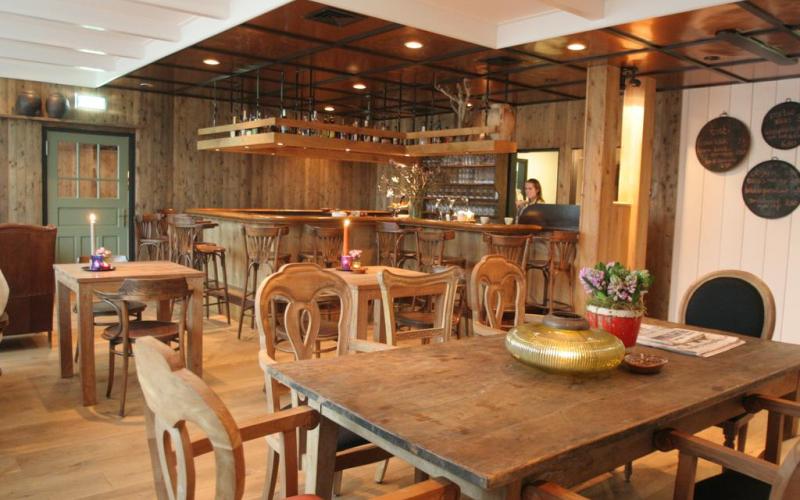 Forest Hotel Review
The Forest Hotel is a small 3 star hotel right in the center of Den Helder pretty much opposite the train station. The hotel was a good stop over after a day exploring Texel Island as I was far too warn out to travel back to Amsterdam on the train. The hotel is walking distance to the Texel island ferry so if you can't get accommodation on Texel this is a good option. I stayed here in June 2014 in a single room for the night.
The hotel staff were nice enough at check-in and helpful during breakfast and the hotel was clean so not a bad place to crash out overnight.  The hotel does have a decent menu option in their bar bistro and the prices are quite reasonable so you don't have to leave the hotel if the weather is not so great.
If you were staying more than a single night then this may not be the ideal hotel, I would suggest staying over on Texel when the weather is good as you have a far better range of hotel options.
The Forest hotel's accommodation range is fairly basic and cheap enough by Amsterdam and prices include continental breakfast, hotel taxes and VAT:
Single: € 80.00
Double room: € 99.50
Triple: € 130.00
Quadruple Room: € 150.00
They also offer a bridal suite that includes champagne and flowers upon arrival and breakfast in bed for € 140/night.
Den Helder is a nice little beachside town that features a large Naval presence and is a nice enough place to explore in summer.  Besides Texel Island there are a number of things to do in town such as
Visit the Marine Museum
Fort Kijkduin (Museum and Aquarium)
National Rescue Museum Dorus Rijkers
VanHaasterendeJong
Helder Valley
The easiest way to get to Den Helder is by NS Rail on the Intercity, it takes around 1 hour and 14 minutes from Amsterdam Centraal. The trains can ran as frequently as every 10-15 minutes depending on the time and day so it's easy to book a cheap weekend away at Den Helder.
Forest Hotel Address:
Julianaplein 43, Den Helder, The Netherlands