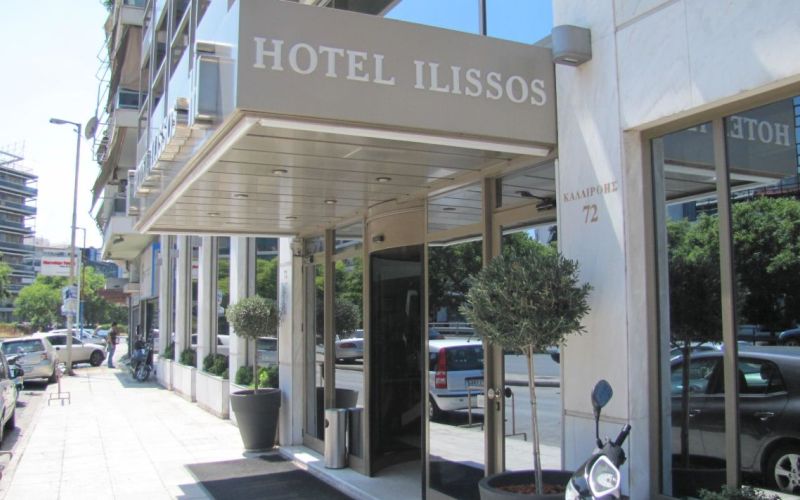 Ilissos Hotel Review
I wasn't sure that this 4 star hotel was a going to be good because the price was so much cheaper than many others.  But reading the reviews I made a decision I might as well book the hotel. I paid the extra amount to upgrade to the balcony room which had views of the Parthenon and it was worth it.
I was pleased that the hotels reviews were right on the money, I didn't find anything major wrong with the property and would strongly recommend this property over other hotel options in Athens. The view of the Parthenon were amazing and we relaxed in the evening with some yummy take-away food and cold beers after a busy day exploring Athens.
The Ilissos staff were epic and super helpful and it's probably the type of service I've had only found previously in 5 star hotels, a big congrats to the team they did a wonderful job.  It was just a shame we had to leave too early for breakfast the next day in order to catch our ferry to Paros.
Hotel Ilissos Room Options
Double room (sleeps 2)
Double room with Balcony (sleeps 2)
Triple Room (sleeps 3)
Family Room (sleeps 2 adults + 2 kids)
Junior Suite (sleeps 2)
If you are wanting to stay in a hotel that is walking distance to Acropolis, there are also plenty of places to get food and it's around a 20 euro taxi to Piraeus the port of Athens where all the island ferries depart.
Ilissos Hotel Address:
Kallirois 72 & Syngrou Avenue, Koukaki, Athens, 11741, Greece