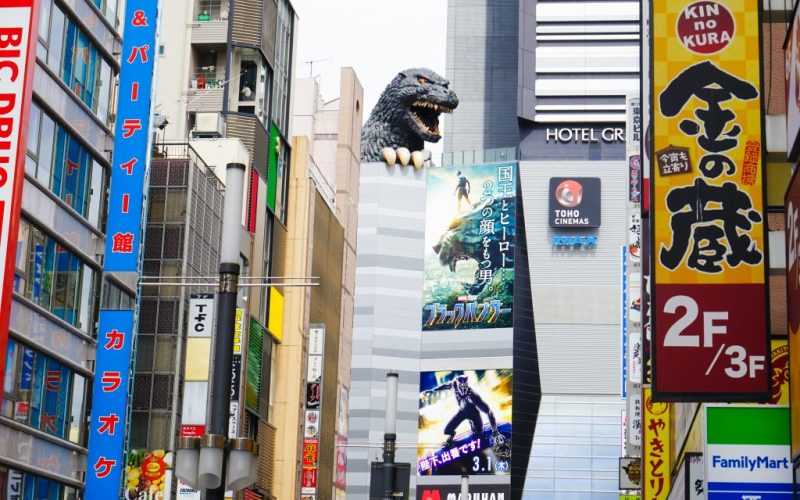 Godzilla Welcomed in Tokyo
Japan tourism is hoping a newly appointed special ambassador for Shinjuku ward will re-spark tourism interest in the area.
The Shinjuku ward is a popular area known for it's amazing noodle restaurants and down home bars.
The new feature is a 52 meter high Godzilla head is located at the office of Toho the studio that was behind the creation of the 1954 original film and numerous movies. Toho has announced they are starting a new film after 10 years since their last production "Godzilla Final Wars", it will be their 29th Godzilla film and set for release in 2016.
It is predicted that the Shinjuku area and even the new Godzilla head may feature in their next production, but Toho director Minami Ichikawa has advised that we will just have to wait and see.
There is hope that the biggest star in Japanese movie history will be enough to lure tourists to Japan and the Shinjuku ward area.  Godzilla is also a fan of Shinjuku ward having had destroyed it in 3 Godzilla films. The local mayor Kenichi Yoshizumi has announced Godzilla is the official tourism ambassador for the area and hopes that it will draw tourists back to the area.