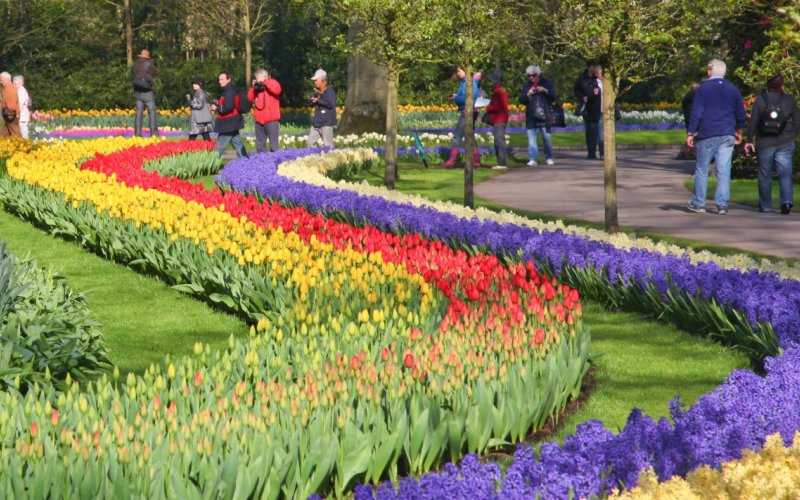 Keukenhof Tour 2015
Keukenhof is know as the most beautiful spring garden in the world, the garden is only open for a limited time during spring from 20th March until 18th May 2015. Keukenhof is probably one of the best spring experiences and I visited here on the 19th April on a tour from Amsterdam, sure I could have probably made my own way down here by bus but the faster and easier option was to do an organised tour. If you have time you can take the train and then shuttle bus or if you are flying in for the gardens you can travel directly from the airport via bus.
It gets quite busy here on the weekend and as per some of the other reviews consider bringing some of your own food as select here is not great and is super expensive compared to other tourist locations in the Netherlands.
I would advise not going to visit too late in the season as they have harvested a lot of the flowers in the fields that surround the gardens. The fields around the gardens are beautiful and part the of the true Keukenhof experience.
Travelled on: 19-04-2015
Name: Flowerfields and Keukenhof – 02:45 pm – 07.45 pm
https://www.youtube.com/watch?v=_MTEnWvlBBg
When is Keukenhof?
The Kuekenhof garden's are open from 20 March to 17 May 2015.