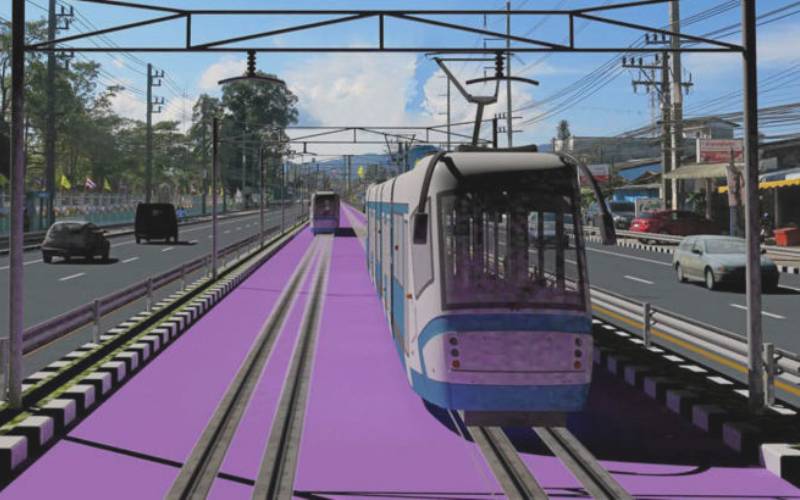 Phuket tram service starting in 2021
On Saturday the 29th January 2017, Chokchai Detamornthan the governor of Phuket has confirmed that the world famous resort of Phuket will get a light rail tram service by 2021.  The construction is hoped to be complete within 3 years starting in 2018 and finished by around 2020 with time for an official launch in 2021.
The Phuket tram service will have 23 stations along it's 60 kilometer route stretching from Tha Noon in Phangnga to Chalong intersection in Muang district. The benefit to visitors is that the route will pass Phuket International Airport and Thep Kasattri Road.
Sadly the Airport station will be built outside the airport's terminal building instead of inside as previously suggested due to the structural issues with the terminals. The rail will be a big boost for tourism but also also benefit locals as it will ease traffic across the island. Below is the proposed tram line including markers for key locations across the island.
Post Tags: