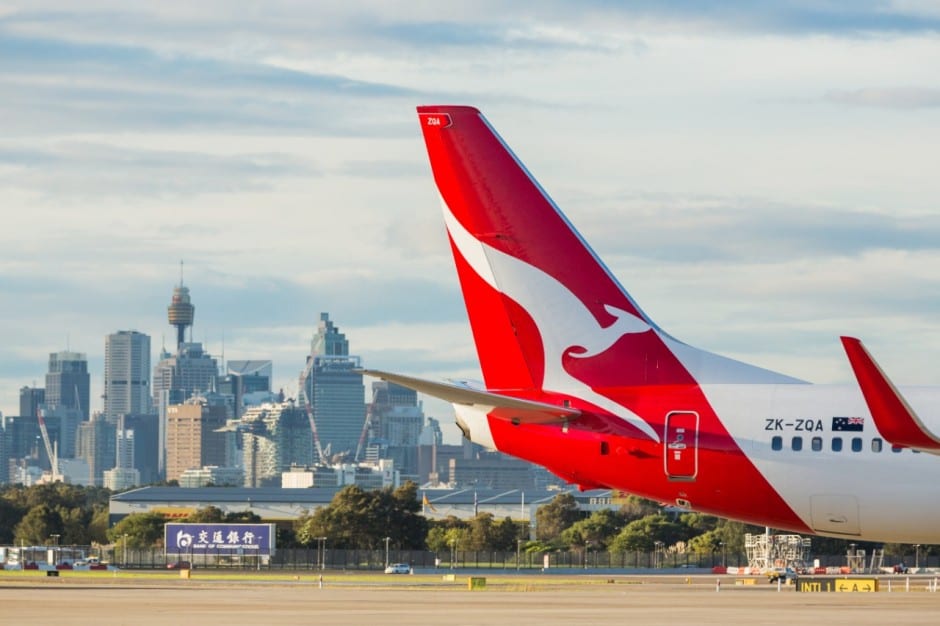 Qantas Coronavirus updates
Changing Qantas international flights to meet lower demand
With demand for international travel shifting, Qantas is making changes to a range of international services between late March and mid-September. Some routes are unaffected, while others now have reduced frequency, will be operated by a different aircraft or will be re-routed via a different port.
Our teams will contact you directly if there are any changes to your booking and let you know about your new travel options. Our teams will prioritise contacting affected customers with earlier travel dates first. We kindly ask any affected customers with later bookings to wait to be contacted. We have also suspended our direct services between mainland China and Australia.
Booking changes and refunds
Change fee waivers for new international bookings from 10 March
Given the changing global landscape, we are offering our customers flexibility when they book. To ensure you can book with confidence, we will offer a one-time fee-free change to new international flight bookings made between 10 – 31 March 2020, for travel before 30 June 2020, subject to availability. If the value of your rebooked flight is greater than that of your original booking, you'll need to cover the fare difference. Changes must be made at least 3 days before travel, and travel must commence on or before 30 June 2020.
New immigration restrictions
If you've booked your flights directly with Qantas and are no longer able to travel based on new immigration restrictions for the countries in your itinerary, you may be eligible for fare waivers
For travel to and from mainland China
We have temporarily suspended flights between Australia and mainland China until mid-July. If you've booked flights directly with Qantas to or from mainland China during this period you'll be contacted by us and will be eligible for a refund.
Keeping you safe
In light of the Coronavirus outbreak, we have implemented a number of precautionary measures to ensure the health and safety of our customers and crew. If there are any changes to your flight, you'll be contacted directly to discuss your options.
Coronavirus cases on Qantas flights
Some customers travelling with Qantas have tested positive for Coronavirus. Medical advice says that customers sitting in the same row, or within two rows of these customers are at a higher risk of exposure. If you believe you are showing symptoms, seek medical attention but these flights are:
Flight number

Route

Date

Row

QF94
Los Angeles – Melbourne
Departing LAX 4 March
Arriving MEL 6 March
69
QF10
London – Perth
Departing LHR 4 March
Arriving PER 5 March
42
QF 840
Sydney – Darwin
Departing SYD 3 March
Arriving DRW 3 March
16
QF52
Singapore – Brisbane
Departing SIN 1 March
Arriving BNE 2 March
53
QF74
San Francisco – Sydney
Departing SFO 29 Feb
Arriving SYD 2 March
46
QF2
London – Singapore
Departing LHR 29 February
Arriving SIN 1 March
53
QF82
Singapore – Sydney
Departing SIN 29 February
Arriving SYD 1 March
32
QF1509
Sydney – Canberra
Departing SYD 28 February
Arriving CBR 28 February
4
QF2

Singapore – Sydney
Departing SIN 27 February
Arriving SYD 28 February
5
Quality air filtration
Our HEPA (High Efficiency Particulate Arresters) aircraft filtration systems filter 99.999% of dust particles and airborne contaminants such as viruses and bacteria, ensuring the highest possible quality of cabin air. These filters are used in hospital operating rooms.
Aircraft cleaning
We adopt high standards in cleaning our aircraft. This includes cleaning and disinfecting surfaces and fixtures in the cabin including tray tables and armrests. Our staff are trained with the latest hygiene protocols and cleaning procedures.
Do I need to wear a mask on my flight?
If you're healthy, wearing a mask is not recommended according to the World Health Organisation. If you have respiratory issues like coughing or sneezing, then you should wear a mask.
What to do if you're feeling unwell?
If you have flu-like symptoms, you should seek your doctor's advice. For more information on Coronavirus, visit the Australian Department of Health, contact the National Coronavirus Health Information Line on 1800 020 080 (in Australia) or your local health authorities for instructions on what to do. 
Summary of network changes (until mid-Sept 2020)
Region
Route
Change
Effective from
Asia
Sydney-Tokyo (Haneda)
B747 replaced by smaller A330
30 March
Asia

  Melbourne-Singapore
7 return flights per week cancelled (QF 37/38)

B787 replaced by larger A330 on 7 return flights per week (QF 35/36)
20 April


4 May
North America
Brisbane-Chicago
Route launch postponed
Was due to take-off 15th April
North America
Brisbane-San Francisco
Route suspended
18 April
North America
Sydney-San Francisco
B787 replaced by larger B747
18 April
North America
Melbourne-San Francisco
Route suspended
18 April
North America
Sydney-Dallas/Fort Worth
A380 replaced by smaller B787
20 April
North America
Melbourne-Los Angeles
A380 replaced by smaller B787
1 June
North America
Sydney-Vancouver
Seasonal service suspended
June & July only
United Kingdom
Sydney-London (Heathrow)
Flights to operate via Perth (instead of Singapore) then non-stop to London.Perth-London to become double daily as a result.A380 replaced by smaller B787.
20 April
South America
Sydney-Santiago
Continue with B747 (instead of planned B787)
1 August
Qantas – Extension of previously announced cancellations
Until mid-Sept 2020 unless stated.
Region
Route
Change
Asia
Sydney-Shanghai
Route continues to be suspended until at least mid-July
Sydney-Hong Kong
Reduced from 14 to 7 return flights per week 
Melbourne-Hong Kong
Reduced from 7 to 4 return flights per week
Brisbane-Hong Kong
Reduced from 7 to 3 return flights per week
Source: https://www.qantas.com/au/en/travel-info/travel-updates/coronavirus.html