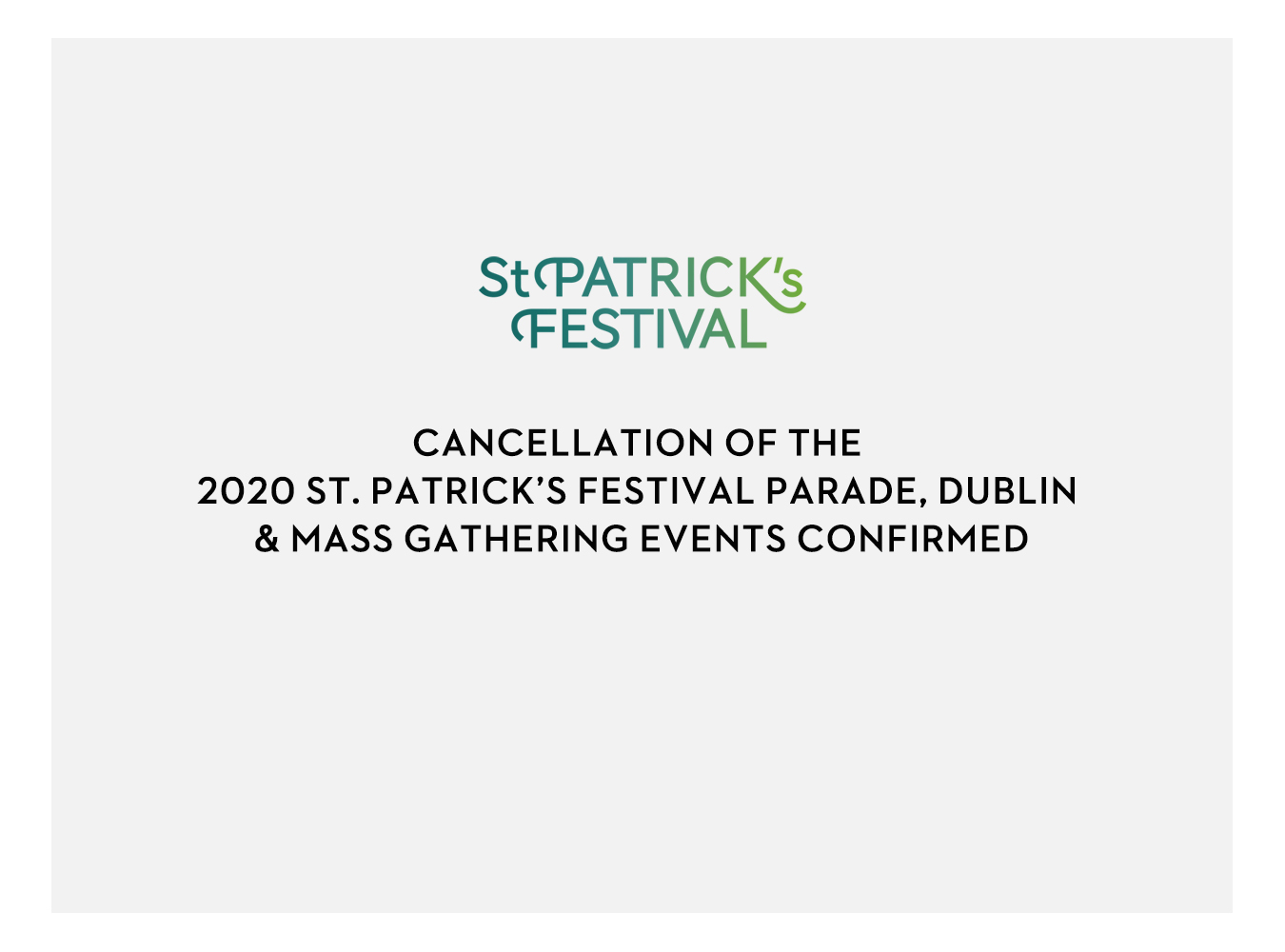 St Patrick's Day parades cancelled due to Coronavirus
It appears St Patrick's Day parades across both Northern Ireland and the Republic of Ireland will not go ahead. On Monday 9th March 2020, the Taoiseach (Irish PM) Mr Leo Varadkar made a decision, with the support of the St Patrick's Festival board and management, to cancel all St Patrick's Day parades in Ireland. Later that day, Belfast City Council decided to follow their lead and to cancel the city's official parade. The Dublin parade is the largest in the world with an estimated 500,000 people attending in 2019 but there are also hundreds of smaller parades held around the world.
So there will be no St Patrick's Day parades in Belfast or Dublin this year.
These decisions have been made on the advice of health officials to slow the spread of the coronavirus. However, it seems that there will be around 100 small to medium sized events across Ireland celebrating St.Patrick's Day running from the 13-17th March 2020, you can visit http://www.stpatricksfestival.ie/ to get an update overview of the activities taking place.
The following 2020 events have been confirmed as cancelled
March 17: National St. Patrick's Festival Parade, Dublin
March 14-17: Festival Village, Merrion Square, Dublin
March 15: Treasure Hunt, Dublin
March 15: 5K Road Race, Dublin
March 15: Pageant on the Plaza, Ballymun, Dublin
March 17 Céilí Mór, Merrion Square, Dublin