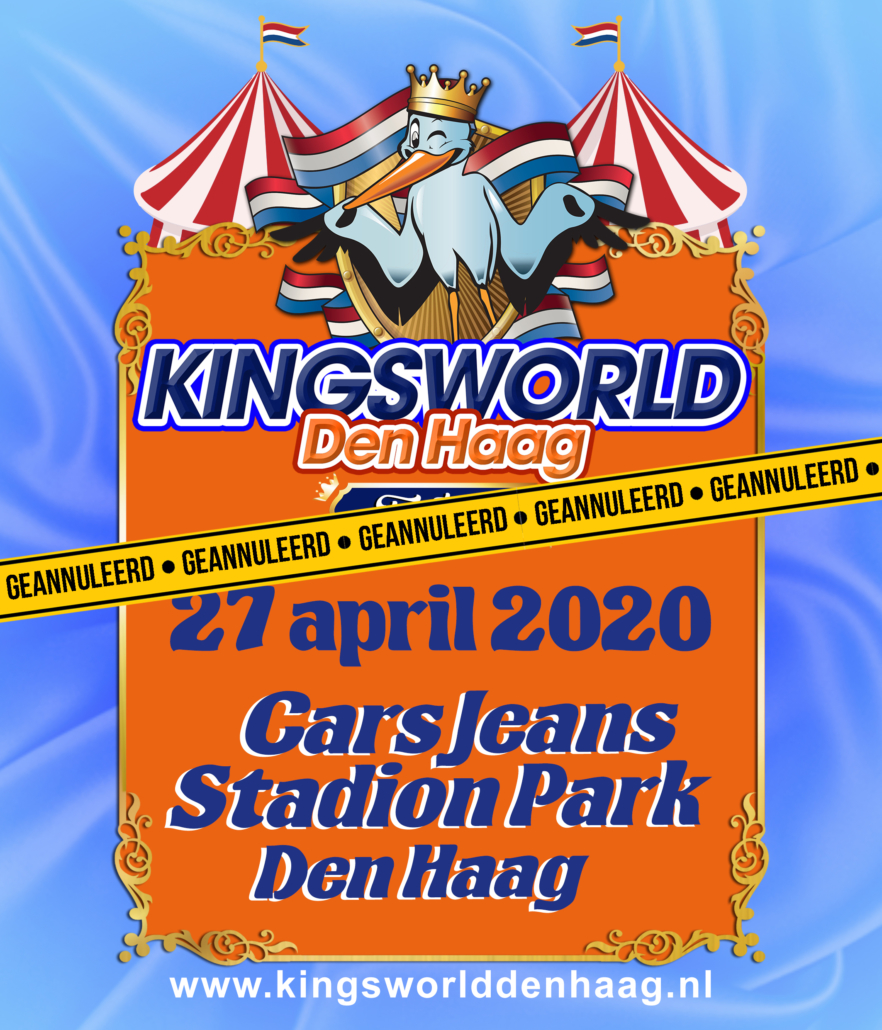 Kingsworld The Hague 2020 cancelled due to Coronavirus
Leading up to Kings Day (Koningsdag) the spread of the Coronavirus (Covid19) has led to the cancellation of Kingsworld in The Hague. The event was schedule to happen on Monday 27th April 2020 and is one of the big events in The Netherlands. It's unclear what will happen with other King's Day parties across the country such as Kingsland in Amsterdam and the hundreds of smaller events also the night before on Kings eve.
The organisers of Kingsworld Den Haag have released a statement below that we have included in full.
Due to all the current developments with regard to the Corona virus and the inability to insure our event against this, the uncertainty has become too great for us. With pain in our hearts, we have decided not to let Kingsworld The Hague 2020 take place.
What we are particularly afraid of is the risk that the government will impose us at a later date to cancel the event (against which we cannot insure ourselves). Or that the government will soon call on everyone to avoid public events.
We are very sorry that we had to make this decision. We want to fully compensate anyone who has already purchased a ticket in one of the following ways:
▪ The ticket can be used for The Hague Outdoor on August 29, 2020 in the Zuiderpark
▪ The ticket can be used for Kingsworld The Hague 2021
▪ Full purchase amount (incl. service costs) return
Again, we think it is very unfortunate to pull the plug out of this edition and find it terrible to disappoint you, but unfortunately the risk is too great for us. We hope for your understanding and on April 27, 2021 we will make amends with you. "
Furthermore, we hope to see you all at The Hague Outdoor on August 29 in the Zuiderpark, The Hague.
Kingsworld team
Source: Kingsworlddenhaag.nl