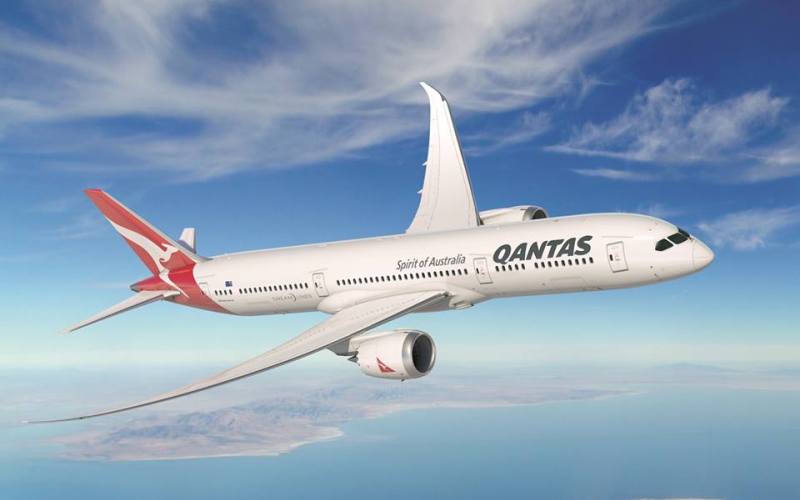 Qantas offers expanded flights to USA & South America
The expanded codeshare agreement with LAN will operate from Santiago, Chile to six destinations across South America, including Rio de Janeiro, Sao Paulo and Lima. Qantas travellers will benefit from seamless baggage and airport transfers and increased options to earn Qantas frequent flyer points.
LAN customers will also benefit from increased reach from Qantas services and within Australia via Qantas's extensive domestic network.
Qantas Executive Manager International Sales Stephen Thompson said the codeshare expansion delivered on the airline's international gateway strategy by increasing its presence in growth markets through strategic partnerships.
"This is great news for Qantas customers, with greater access to popular destinations in South America than ever before.
"Santiago is a key gateway for our customers and this development will strengthen its prominence as hub for onward connections, offering the additional customer benefits of a codeshare service – more opportunities to earn frequent flyer points and luggage checked straight through to their final destination," said Mr Thompson.
CEO of International Business LAN, Damian Scokin, said: "We are pleased to strengthen our partnership with Qantas and to add 8 Australian cities to our network of destinations, which are located in key points of the island continent and allow access to the most attractive tourist destinations in Australia."
Together LAN & Qantas will be offering 10 return flights between Sydney and Santigao each week. Qantas will be operating reconfigured Boeing 747 aircraft with new interiors and lie-flat beds in Business class. As part of the plans subject to regulatory approval Qantas will also operate a fourth weekly service between 21 November 2014 and 13 February 2015 to cater for additional demand over the summer holiday period.
The following codeshare services operated by LAN will be available for booking and travel progressively from 1 August 2014 by Qantas customers:
Santiago – Rio de Janeiro (Brazil)
Santiago – Sao Paulo (Brazil)
Santiago – Lima (Peru)
Santiago – La Serena (Chile)
Santiago – Antofagasta (Chile)
Santiago – Punta Arenas (Chile)
As part of the expansion into South America via Santiago, Qantas has also announced it's boosting services between Melbourne and Los Angeles. The new schedule will provide more flexibility for travellers with morning, midday and evening departures between the US and Australia as they increase from a daily service to 10 per week.
Qantas International CEO Simon Hickey said Qantas is still the main international carrier for Australians travelling across the Pacific, with an extensive flight schedule and premium customer experience on-board its Airbus 380 and Boeing 747 aircraft.
"The US is one of our most important markets and we will now offer our customers 45 return services per week to North and South America. We have also adjusted our flying schedule to be the only airline to offer customers the convenience of a morning, midday or evening departure from Australia to the US, which we know is important for both our business and leisure customers. It also means improved options for same day arrivals into the US for our customers connecting from all capital cities, regional Australia and New Zealand. For our Queensland customers, it offers a new one-stop service to New York via the Los Angeles gateway while still providing excellent connections for our Sydney and Melbourne customers to New York." said Mr Hickey.
Qantas's new US services are the result of some schedule adjustments across the Pacific allowing for increased Boeing 747 flying time which was one of the key elements of the Qantas transformation program announced earlier in 2014.
"As part of our strategy to build a stronger Qantas, we've introduced a new approach to aircraft utilisation so we can take advantage of opportunities in the market. It means adjusting our schedules across the network to ensure our fleet spend less time on the ground and more time in the air, as we have done with our new A380 Dallas service starting next month," added Mr Hickey.
"Aircraft are one of our biggest fixed costs so we continue to look for opportunities across our network to generate revenue and increase services for our customers. This new schedule also builds on 25 supplementary services to the US and South America over the Christmas holiday period. The new schedule also enhances connections for our customers right across the US," added Mr Hickey.
The benefit for oneworld and Qantas customers connecting through to destinations across eastern & central parts of the United States will now have three options from Sydney – a morning and evening service to Los Angeles, but also the afternoon service to Dallas/Fort Worth. Mr Hickey said the new trans-pacific schedule continues to deliver on the Qantas's strategy to fly into a majority of the major international gateways through offering customers more connections with codeshare partners and a more seamless international Qantas experience.
"We recently announced new codeshare services with our partner LAN from Santiago to six destinations across South America and will now operate A380 services to both Dallas and Los Angeles, connecting with codeshare partner American Airlines to more than 100 destinations across North America.
Over 3 years both fleet and network adjustments are earmarked to save the Qantas group up to $600 million forming the central piece to the airline's turnaround plans. Cost savings are assisted by increased aircraft utilisation and accelerated retirement of older, non-reconfigured Boeing 747s. Also the US and South American schedule changes come in a year of the 60th anniversary of Qantas services to the USA. Qantas's first trans-Pacific route in 1954 where they operated a Super Constellation for the Sydney to San Francisco trip.
Post Tags: