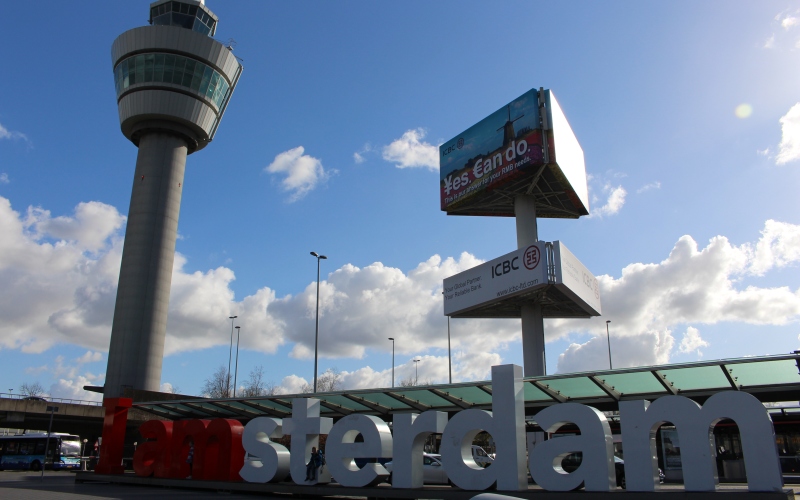 Schiphol Airport Review
I would have to say Schiphol has to be one of my favourite airports in the world, the place is easy to get to from the city, it is clean, the staff are helpful and they have a decent range of shops, restaurants, cafes and supermarkets. It's the home to KLM so if you are a fan of flying KLM you are in a happy place, it's also the main airport for The Netherlands so even the budget airlines fly here.
Transport
Transport Options to/from the Airport from Amsterdam Centraal (estimated costs)
Train (14-24 minutes)
Bus (55 minutes)
Taxi (30 minutes)
UberX (€22)
UberBlack (€45)
Drive ugo (€25)
Bike (60 minutes)
Walk (3.5 hours)
Amsterdam Taxi information here be aware there are unofficial taxis in the airport, do not take these otherwise you will get ripped off.  If you are catching an Uber the pickup location is the departures area, you can specify which terminal and the driver will meet you there.
Get Mobile
Schiphol offers a really great mobile app for Android and iOS to keep a track of flight arrivals and departures details which I strongly recommend you download, and the best thing is Schiphol offers free unlimited WiFi access everywhere!
Downsides to Schiphol Airport
1) Luggage often takes a while to get off the plane and to the luggage belt
2) Chewing gum is not sold in anywhere!!
3) The distance between arrival gates always seems to be miles away but they have free mini luggage carts to help you carry your duty free
Post Tags: