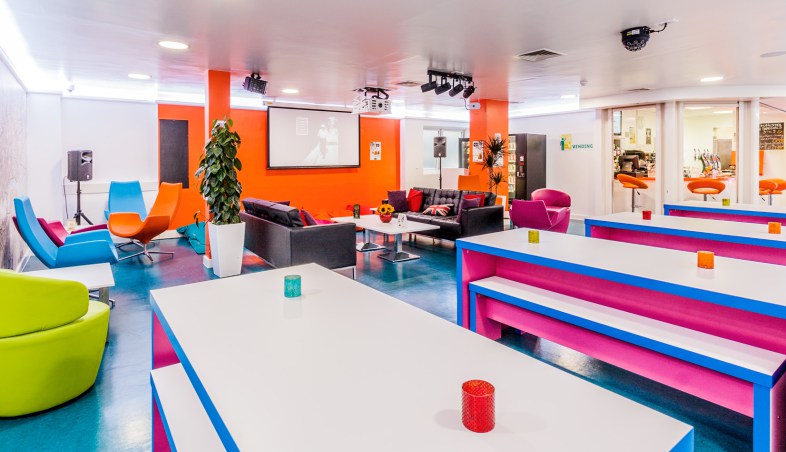 SoHostel Review
I had high hopes for this hostel looking at the reviews, I booked a standard 4 bed mixed dorm for 3 nights in May 2016. Everyone in my room was nice and friendly and there was a good bunch of nationalities that passed through the room over the 3 nights I stayed at SoHostel. The biggest issue I faced when I was staying there is that the SoHo area was a giant construction zone and we could hear construction noise all night until around 2am and then it started back up again around 5am.
I recall the hostel did provide us with some ear plugs but the weather was fairly warm so we ended up having to keep the window ajar for some fresh air which made the ear plugs useless.
The breakfast each morning seemed decent enough which also saves you more money when you are visiting London so always appreciated.
This hostel was a great central location based on walking distance to nearby attractions which can save you a fortune in Tube fares if you are in town for more than a few days.
Soho Square: 1 minute
Oxford Circus: 8 minutes
Leicester Square: 8 minutes
Piccadilly Circus: 9 minutes
British Museum: 10 minutes
Trafalgar Square: 10 minutes
Covent Garden: 12 minutes
Horse Guards: 16 minutes
Buckingham Palace: 24 minutes
Marble Arch: 24 minutes
Houses of Parliament: 25 minutes
London Eye: 25 minutes
Property Details
Property Address: 91 Dean Street, Soho, Westminster, London, England
Date Stayed: 17th May 2016
Post Tags: