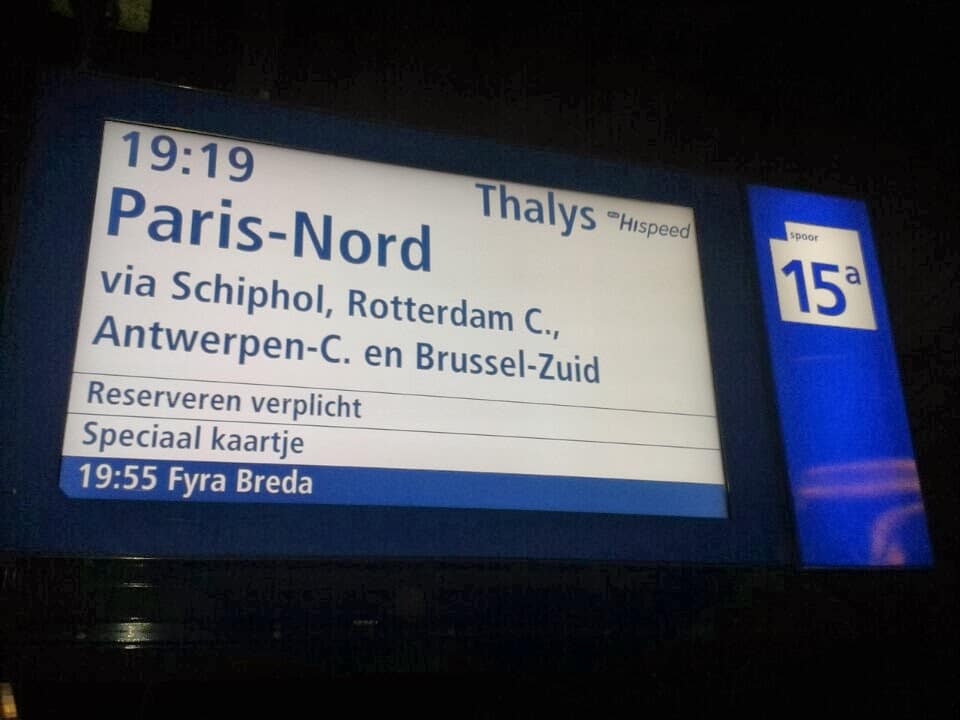 Train from Amsterdam to Paris Nord
While the International train service to and from The Netherlands has largely resumed after border lockdowns. Thalys and NS rail staff do ask you to avoid crowds and to keep as much distance as possible on the train. Facemasks remain mandatory for all passengers on the train. Station staff also explicitly ask you to wear a Facemask from the moment you enter the station, also while waiting on the platforms.
If you don't wear a mask a fine of €95 can be issued, in the case of a medical requirement not to wear a mask you will need to present this paperwork to the train manager before boarding the train.
If your Thalys train has been cancelled between 10-03-2021 and 31-12-2020:
You can postpone your trip – at no additional cost – for one year from the original departure date.
To do so, you must keep your original ticket and contact our Contact Centre as soon as sales for your new travel dates are open (approximately 4 months before departure). These measures apply to our entire network, for all bookings already made (the exchange only applies to the date and not your destinations).
The Thalys train from Amsterdam Centraal to Paris Nord is probably one of the most relaxing ways to travel to Paris. While flying is slightly faster than travelling by train, train travel is better for the environment as it emits around 80% less greenhouse gas emissions per passenger. The travel time between Amsterdam and Paris is around 3.5 to 4 hours depending on how busy the route is with other trains.
Thalys offers two classes of travel (2nd and 1st class) but 3 types of ticket (standard, comfort & premium). The big difference is the standard ticket is non-flexible and changeable with a fee, comfort offers changeable with a fee and premium is a flexible ticket. One-way ticket prices start at €55 to €135 which is much cheaper than driving or flying. There is WiFi available on the train but it's not fast enough for video conference calls and be aware there are some block spots in tunnels where you might struggle to get a mobile signal during your trip.
But travelling by train means you can arrive at Amsterdam station and be onboard your train to Paris in 5-10 minutes which takes less time than you would spend waiting in the security screening lines at Schiphol airport. Once you arrive in Paris you are off the train and on your way in under 5 minutes which is faster than it takes to disembark from a plane.
Be aware that these days there are a higher number of trains being cancelled due to the Coronavirus so please be flexible with travel times when looking to book a ticket.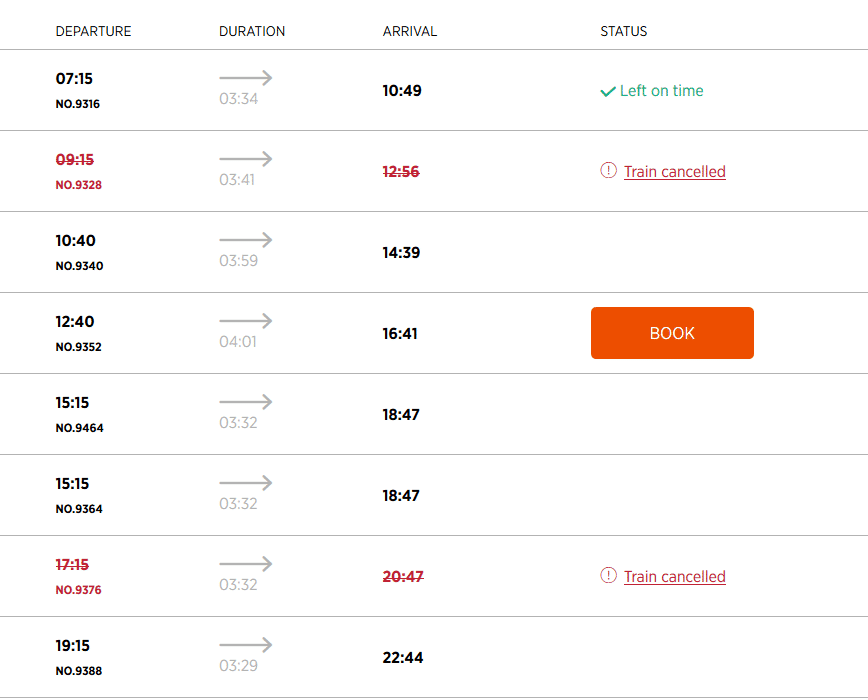 But having done this train trip a dozen or so times I would strongly recommend it as a great way to travel between Amsterdam and Paris.
Post Tags: