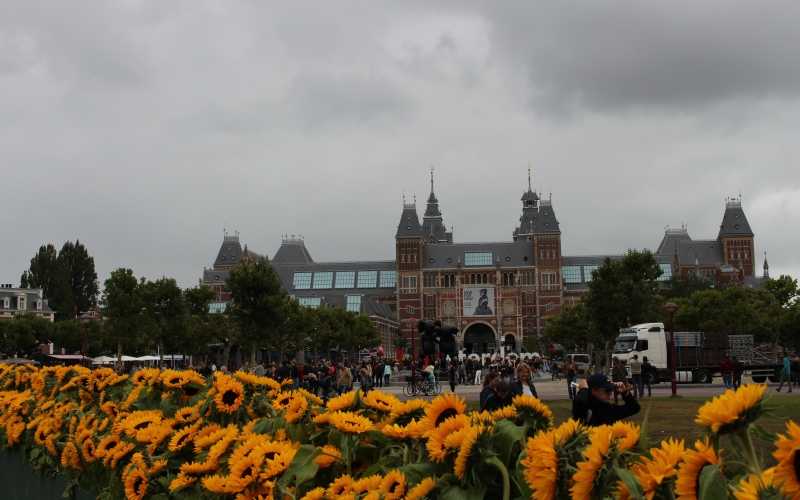 Van Gogh Sunflower Labyrinth
On the Musuemplein over the last few days as many as 125,000 sunflowers were on display in the form of a labyrinth to celebrate the brand new entrance to the Van Gogh Museum. Around 50,000 of these sunflowers were produced by Drentse growers and come Sunday evening they started to give them away as the labyrinth was broken down.
The new glass entrance to the Van Gogh museum allows for a better experience for the 1.6 million annual visitors that pass though each year. The new entrance is a vast improvement on the old Paulus Potter Street entrance that was often over-crowded increasing the incidents with cyclists, taxis and buses that use this narrow street. The Van Gogh museum offers about 200 paintings and 500 drawings by Vincent Van Gogh, his friends and contemporaries such as Gauguin, Monet, Toulouse-Lautrec and Bernard along with many of his personal effects.
If you want to check out Van Gogh Musuem you can buy tickets ahead of time here