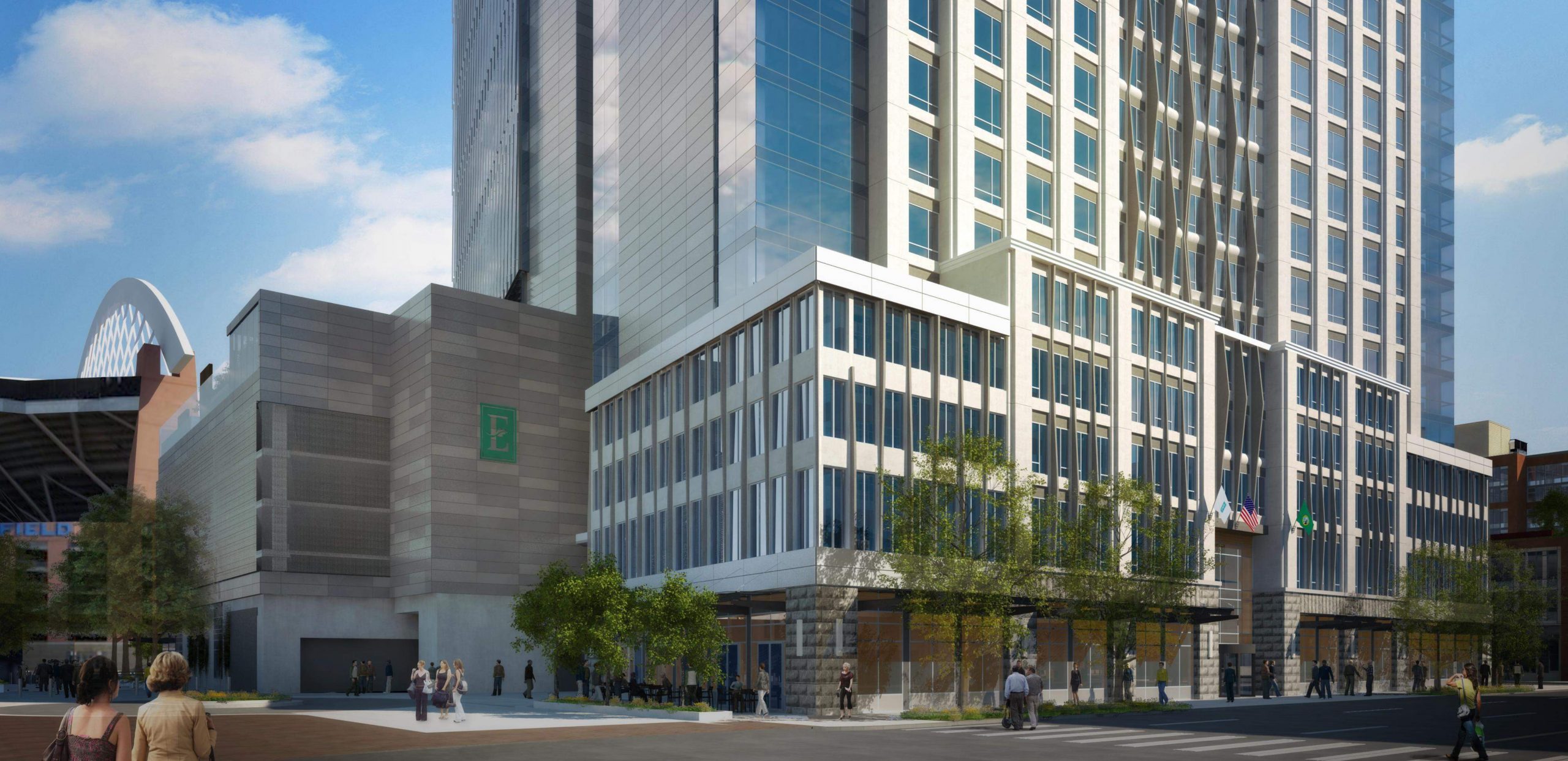 Embassy Suites opens at Pioneer Square, Seattle
The recognized brand of exclusive Embassy Suites by Hilton hotels announced that it opens its doors to a new hotel that is located in Pioneer Square, the first neighborhood of Seattle, the prestigious brand is proud to offer its guests in each of its hotel properties Hospitality, accessible experiences and innovation.
The new and impressive Embassy Suites by Hilton Downtown Seattle Pioneer Square, the Pike Place Market and the Seattle Museum of Arts, guests of the city's best-known shops, the Pike Place Market and the Seattle Museum of Arts You will also have the opportunity to be close to sporting events, due to its proximity to CenturyLink Field and Safeco Field.
This exclusive hotel, owned by American Life and managed by Hilton, has 282 suites, divided into two-room suites and suites, the studio has excellent panoramic views of Seattle and Elliott Bay, its structure is composed of two glass towers , one containing the main lobby, rooms and suites above.
The other tower contains one of the largest ballrooms in downtown Seattle, the 7,433-square-foot King Street Ballroom, which also contains a terrace for outdoor events and an indoor pool. Guests can also use food and drinks at the Zephyr lunch bar specifically in the lobby.
The available rooms are:
1 QUEEN MURPHY BED ONLY NON-SUITE ROOM; Price: $279/night
1 KING BED NON-SUITE ROOM Price:$279/night
1 KING BED- 1 ROOM STUDIO SUITE- WITH SOFABED Price:$284/night
1 KING BED-1 BEDROOM 2 ROOM SUITE- W/ SOFABED Price:$299/night
2 QUEENS-1 BEDROOM-2 ROOM SUITE- WITH SOFABED Price:$299/night
1 KING CORNER 1 RM STUDIO- W/SOFABED- CITY VW Price:$299/night
1 KING BED 2 ROOM SUITE-W/ SOFABED- CITY VIEW Price:$309/night
2 QUEEN BEDS-1 BEDROOM SUITE-SOFABED- CITY VW Price:$309/night
1 KING BED 2 ROOM CORNER SUITE WITH SOFABED Price:$309/night
1 KING CORNER 1 RM STUDIO W/SOFABED- WATER VW Price:$309/n