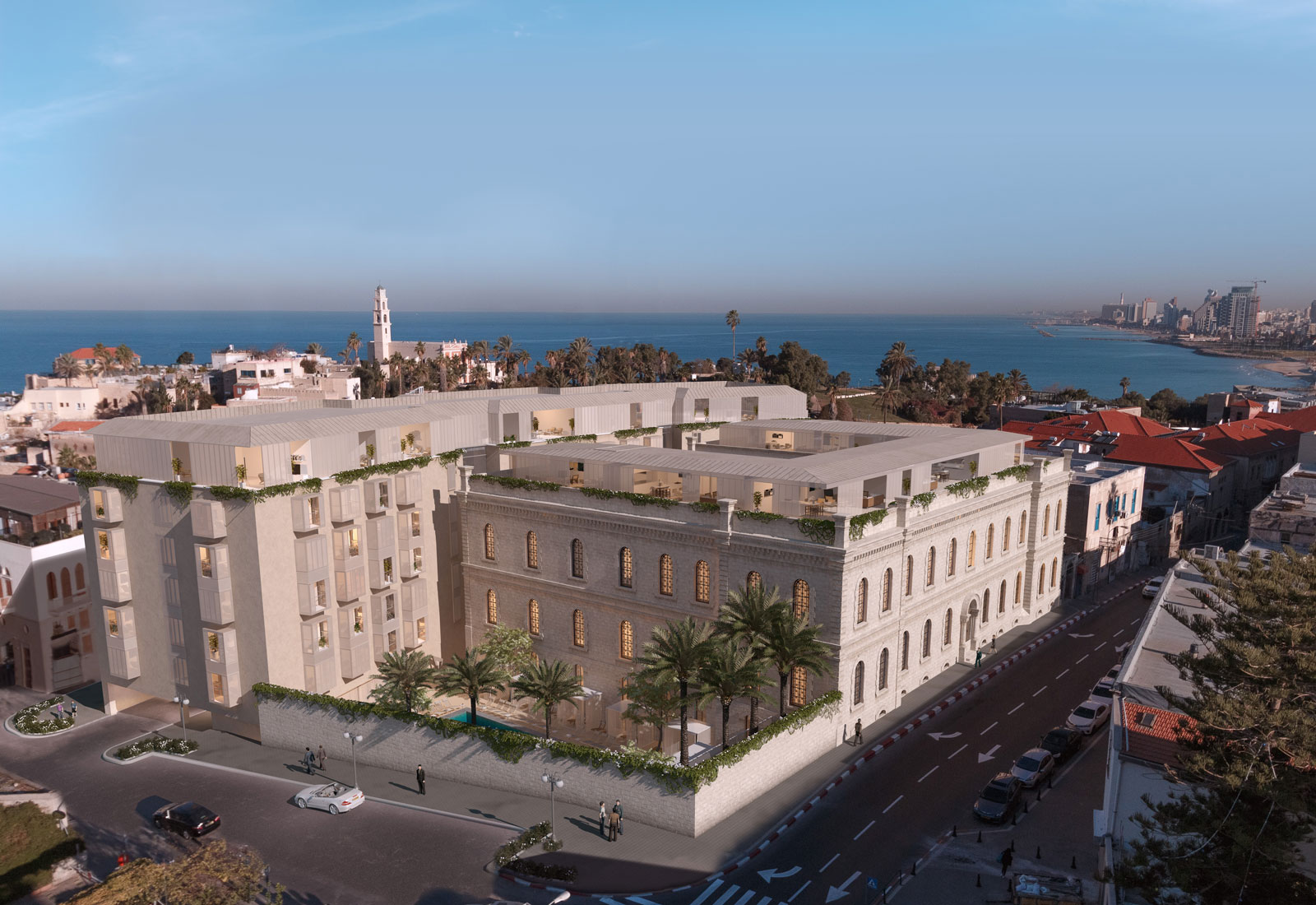 The Jaffa hotel transformed from former hospital in Tel Aviv
Name architectural structures such as the House of Los Angeles (Los Angeles, California), Cathay Pacific Rooms (Hong Kong Airport, Hong Kong), NovyDvur Monastery (Touzym, Czech Republic) or the apartments at 50 Gramercy Park North (New York) , USA) have something in common besides their perfect construction and beauty, but what stands out most is that they all bear the stamp of the British designer John Pawson.
It is this designer who was called by Aby Rosen of the US company RFR Holding to study the ownership of an old 19th century hospital in Tel Aviv-Yafo, Israel, and to realize its textures and its cultural variety; Pawson along with local architect Ramy Gill took the reins to transform it into the luxurious Jaffa Tel Aviv hotel, which will be part of Luxury Collection By Marriott.
Located in the old quarter of the city, well known for the biblical story of Jonas and the whale, Jaffa Tel Aviv is a luxurious hotel with 120 rooms and 32 residences.
Some impressive details of its structure are the large Roman columns with Corinthian cornice branches, on a minimalist marble reception desk in the lobby; the ornate stained-glass windows project pillars of nuanced color through austere furniture; while outside, with its arched windows and robust architectural details, sits neatly next to the contemporary wing, with its angular and robust figures.
Here, the window frames show you a new inventive version of the traditional mashrabiya, a suitable reference to the Arab seal of the area.
The rooms at the Jaffa Tel Aviv Grand Hotel reflect the soft, neutral colors of Jaffa's rampant masonry, and there is a soft Bauhaus-like air in the furniture for which Tel Aviv is most popular. In this area of Tel Aviv has some of the best restaurants in the city, and with an exquisite diversity in its menus, guests staying in the great Jaffa, will find a varied collection of restaurants, ranging from a Jewish deli to one Italian with New York style.