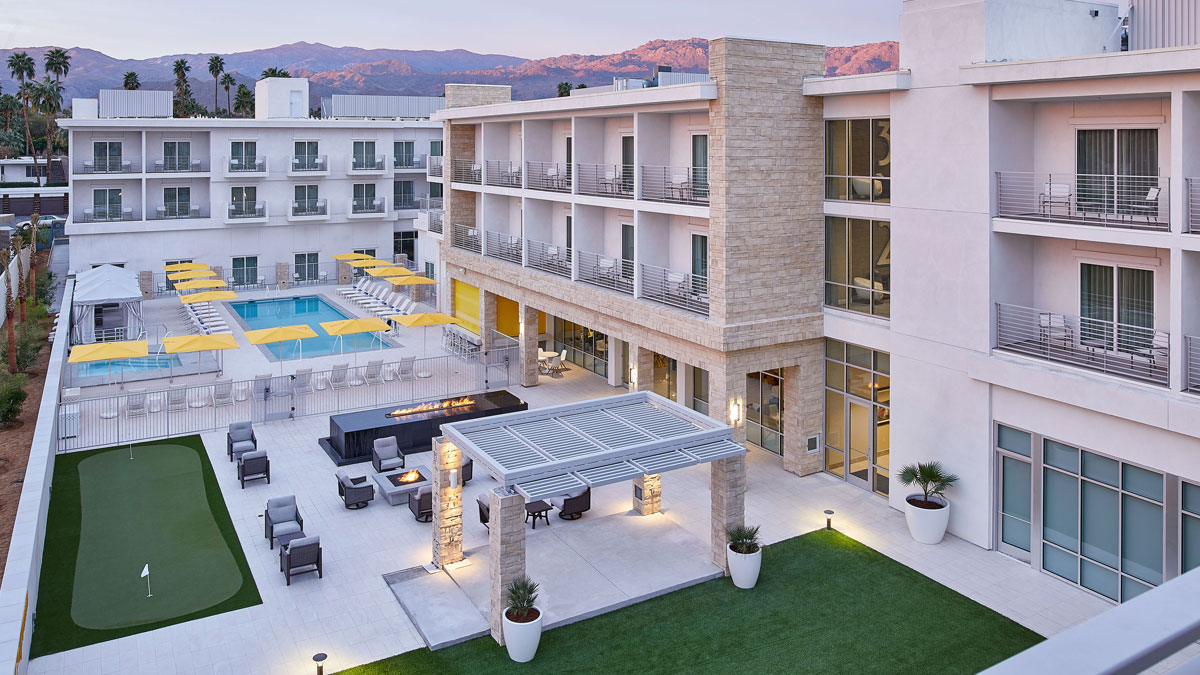 Hotel Paseo first hotel in 30 years to Coachella Valley
The Paseo Hotel is the first luxury hotel with more than 30 years located in the Palm Desert of the Coachella Valley. One of the newest and most exclusive hotels in the area. With a central location, the hotel is close to luxury shops, art galleries, restaurants and nightlife in "El Paseo", it is also ideal for exploring Palm Springs and the beautiful Coachella Valley.
The interior of the same has been designed by Kay Lang and Associates and is part of the Marriott Autograph collection, raised with the colors white, soft gray and light blue, avoiding brightness and glamour combined with the desert environment.
If you are looking for contemporary style and surprises at Hotel Paseo, you will find it. The Paseo Hotel is empowered to grant its guests, design their own unique experience, offering a variety of options including: pool bar, desert willow golf resort, tennis, spa La Lé, life fitness gym, yoga, hiking and bike trails . Elegant meeting spaces offer modernism and innovative functionality perfect for conferences, meetings or social celebrations ranging from 10 to 300 guests. Also an annual calendar of fashion events, art and music that adds that touch of adventure.
The rooms include prices from 156 USD / night to 459 USD / night (rooms: Classic, Premier, Premier Terrace, Glamor, Oasis, Suites: Executive, Billiards and Grand Desert). At the Paseo Hotel, you will enjoy inspired food and diligent service. Palm Desert's restaurant service, AC3 Restaurant + Bar, unites the culinary and hospitality talents of three acclaimed desert restaurateurs.
Executive Chef Andrew Copley and his wife Juliana (Copley's in Palm Canyon) have teamed up with Tony Marchese (TRIO) to offer multiple dining options that will leave the visitor happy and satisfied, whether it's because he wants to indulge or just needs a quick bite. The restaurant is open every day and includes the following times: breakfast 07 a.m.-11 a.m; lunch 11:30 – 16:00; Dinner 17: 00-22: 00; Bar Bites 11 a.m.-11 p.m. happy hour from 3:00 pm to 6:30 pm.
The road to productivity and celebration begins with the Hotel Paseo for being the perfect complement to your trip.