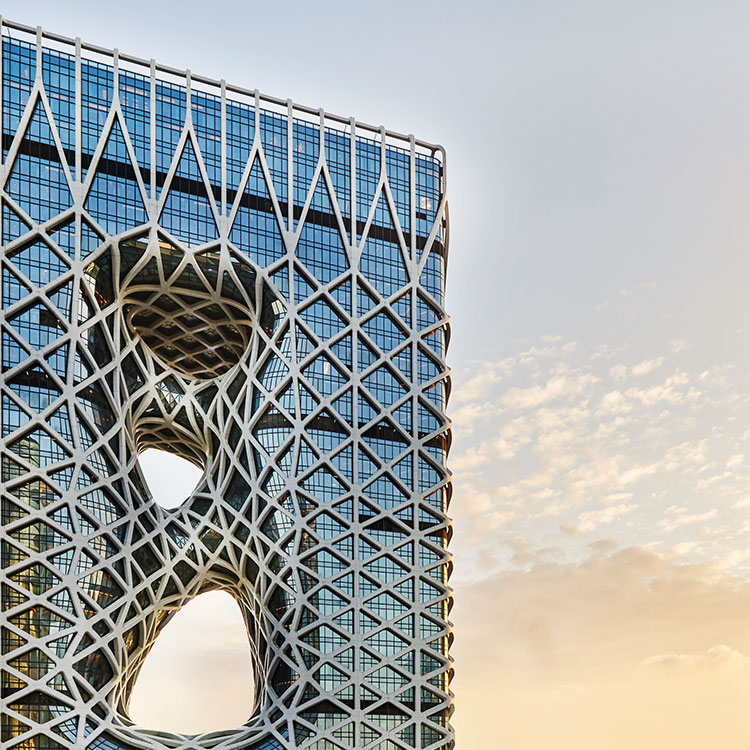 Morpheus a $1 billion luxury hotel opens in Macau
The new and luxurious Morpheus hotel, located at Melco Resorts and Entertainment, as well as the City of Dreams casino designed by the architect ZahaHadid de Melco Resorts. This new hotel officially opens in Macao on Friday. The general manager of Melco Resorts, Lawrence Ho said that "this new hotel is an architectural icon".
Morpheus was created in the attempt to claim for the needs of the clients; "It's a catalyst to relaunch City of Dreams because new resorts have been built since City of Dreams opened nine years ago," he said. But despite the fact that no new gaming tables were added after the opening of this new hotel, the government of Macao has allowed the transfer of 40 existing tables to the new property before the official opening, according to the GGRAsia industry.
Fears of oversupply in the hotel sector were left behind, despite the construction of several of them, including Wynn Palace and The Parisian Macao, on the famous Cotai Strip in Macau in recent years. Lawrence added, "The reason is that I wanted to send a love letter also to China and Macao, given all the support and all the great business and relationships we've had over the years."
Morpheus, named after the Greek god of dreams, redefines hospitality for the XXI century as a futuristic way never before seen for discerning guests in Macau. Luxury and innovation harmonize in 772 rooms and suites, exquisitely designed by Remedios Studio Hong Kong and equipped with quality furnishings of the leading designers in the world and technology.
The high-speed panoramic elevators are located in the world's first skyscraper, this structure is supported by a free-form steel exoskeleton. The focal point of this architecture are the three extraordinary voids that cross the center of the hotel, configuring its horizon in two different towers, connected by an air bridge.
The hotel not only has retail stores but also exclusive restaurants, run by chefs (Alain Ducasse) and pastry chefs (Pierre Hermé) of international fame, as well as a modern art gallery, high-tech fitness facilities, luxury spa and Rooftop sky pool, private lounges and game rooms. Each space is full of luxuries and modernism, in which the world will experience high-end hospitality.