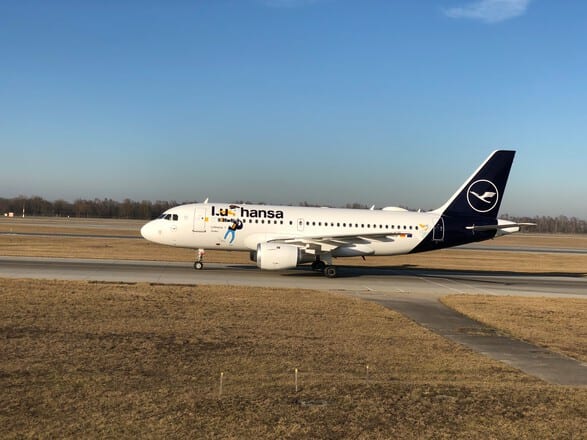 Lufthansa Coronavirus updates
We realize that the current news regarding the impact and spread of the Coronavirus (COVID-19) is cause for uncertainty among airline passengers. We therefore thank you for continuing to place your trust in Lufthansa and choosing us for your travel needs.
On every journey you take with Lufthansa, your safety and well-being, and that of our staff, is our top priority. Having information on what we are doing to help our customers is vital for giving you peace of mind when travelling. Please rest assured that we are monitoring the situation and developments, and we will continue to provide you with regular updates. Lufthansa is prepared for all possible scenarios and we are working closely with the health and governmental authorities, following their advice for further steps to be taken. According to the World Health Organization WHO the risk of infection has not yet been fully determined.
We want to make sure that your stay with us on board is as pleasant and safe as possible under any circumstance. We have therefore implemented precautionary measures in order to best protect you, our crew members and our ground staff against any risks. This includes providing our cabin crew and our staff at selected airports with respiratory masks.
The air on board all Lufthansa aircrafts is cleaner than outside on the ground, it consists of up to 60% fresh air. Pollutants such as dust, bacteria and viruses are filtered from the air circulating in the aircraft cabin, meeting the standards for hospital operating rooms. We are also well prepared should a passenger show signs of a Corona infection while on board. Our Medical Service has long established procedures for passengers with infectious diseases and our crews are all well-trained for these situations.
We kindly encourage you to support our protective measures on board by following the recommendations of the World Health Organization (www.who.int). These include washing your hands frequently and thoroughly, correctly covering your mouth when coughing or sneezing, and avoid touching your eyes, nose and mouth.
We will do everything we can to help and look forward to welcoming you on your next flight.
Information on flexible rebooking options
The Lufthansa Group airlines Lufthansa, SWISS, Austrian Airlines, Brussels Airlines and Air Dolomiti are now introducing more flexible rebooking options. The new extensive waiver policy for rebooking applies to both existing and future bookings worldwide. With this new waiver policy, the Lufthansa Group Airlines are responding to the wish of many customers to help make their travel plans more flexible under the exceptional circumstances caused by the spread of the coronavirus.
Possibility to rebook existing bookings:
The new waiver policy for existing bookings applies worldwide for tickets purchased before 5 March with a travel date up to 30 April 2020. Passengers can rebook to a new date up to 31 December 2020 without any rebooking fee – regardless of condition of the original booking fare purchased.
General rebooking option for future bookings:
With immediate effect and until 31 March 2020, the Lufthansa Group airlines will waive the rebooking fees for all newly booked flights worldwide and offer a one-time rebooking – regardless of condition of the original booking fare purchased. Passengers can in future rebook to a new travel date until 31 December 2020 without rebooking fees.
Applicable for both waiver policies: The departure and destination airports must be identical. If the original fare is no longer available, the corresponding difference must be paid. The rebooking must be made before the original travel date.
Current Information on the flight program
Lufthansa Group will continue to cancel flights to mainland China until April 24, 2020. This affects flights to Beijing, Shanghai, Nanjing, Shenyang and Qingdao. For affected passengers to these destinations Lufthansa Group offers free rebooking or refund. Flights to Hong Kong will be reduced in March and April.
As a result of the current situation caused by the accelerated spread of the Coronavirus also in Europe, the number of our short- and medium-haul flights can be reduced by up to 25% over the upcoming weeks. We therefore ask you to always check the status of your flight and the current travel and entry restrictions of your final or transit destination before you start your journey. These might be subject to change on short notice. If you are unable to start your journey due to changed travel and/or entry restrictions in the context of the coronavirus, Lufthansa Group also offers free rebooking or refund.
Source: https://www.lufthansa.com/de/en/flight-information
Post Tags: