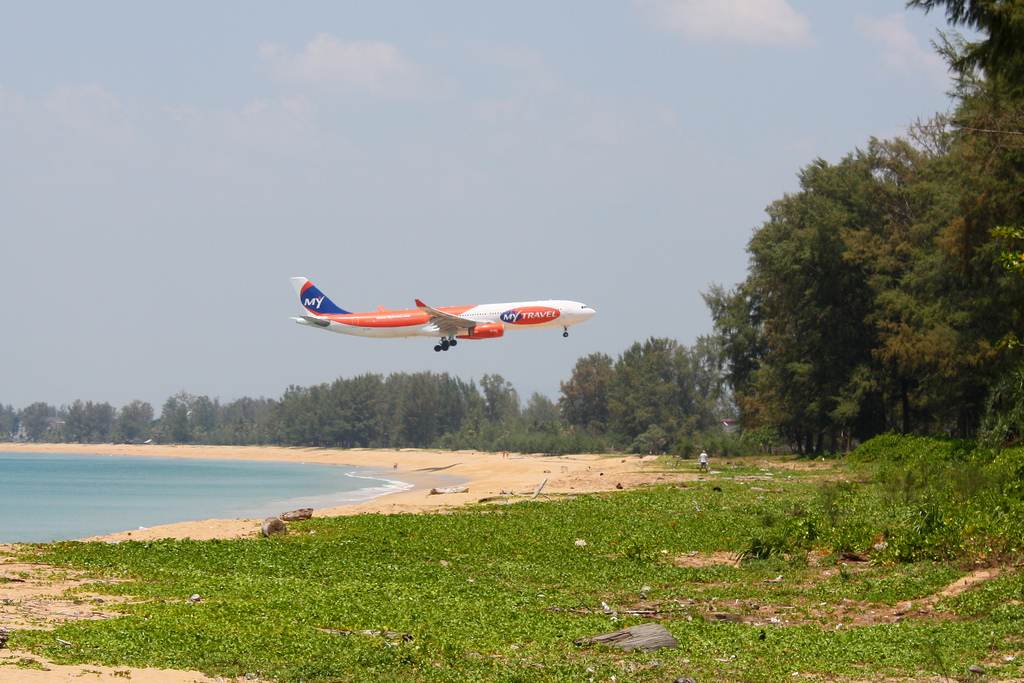 2nd airport planned for Phuket
As international air travel surges in 2018, the increase in demand for flights to Southeast Asia has left Phuket and other regions in need of new airports.
According to the International Air Transport Association (IATA), the 4.8% growth in international air traffic has been led by Asia-Pacific airlines. Increases in tourism have made Thailand's major cities popular destinations for these flights. Phuket's existing airport HKT, which can only handle 30 flights per hour at its maximum capacity, handled over 16,855,000 passengers in 2017 alone. This represents an 11% increase from last year and a point of concern for both passengers and government officials.
With the approval of a new airport to serve Phuket, a capacity increase of 10 million passengers is expected. According to the Bangkok Post, the new airport is earmarked to be located intambonKhokKloi, about 20 km north of the current airport, which is already 30 km north of Phuket City.
Many popular airlines current fly into HKT from Singapore, Kuala Lumpur, Shanghai, and Hong Kong. Major flight companies include Jetstar, AirAsia, and Vietjet, among others. The airport also serves as a hub for Bangkok Airways, Thai Airways, and Thai Air Asia. The new airport in Phuket is expected to handle many of these popular airlines.
The official government body, Airports of Thailand (AoT) has allocated 60 billion baht for the construction of the new airport. It is expected to be completed before 2025 with construction to begin as early as 2019. A Spokesman for the AoT is optimistic that Phuket's new airport (and one planned for Chiang Mai, Thailand) would ease overcrowding for the popular tourist destinations.
According to the IATA, "Passenger traffic [for Asia-Pacific regions] has continued to trend upwards at an annualized rate in the region of 10%." Many hope that the construction of Phuket's new airport will help ease growing pains and dawn a new future for Thai tourism.