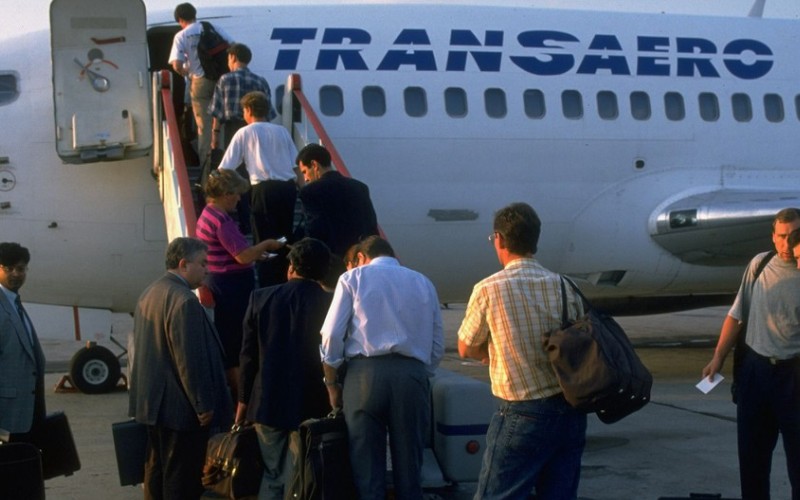 Russia's 2nd largest airline Transaero grounded
The Ministry of Transport of the Russian Federation the executive authority in Russia's transport industry has announced Transaero is being grounded. The main reason being cited was the financial status was such that the Ministry of Transport raised concerns about threats to passenger safety.
The company has around 260,000,000,000 rubles in debt and a takeover plan by Russia's largest airline Aeroflot has failed. Transaero's biggest creditor Sberbank's Maxim Poletaev stated new owners may not be able to save the airline but would be open for talks with S7 Airlines to acquire atleast 51% via RIA news agency.
The closure of Transaero will allow for Aeroflot & S7 Airlines to expand to fill the gap left in the market. Several European airlines have been shutting down flights into Russia over the past several months due to decreased passenger demand.
Transaero was established in 1991 had a fleet of 97 aircraft and a market share of 12% in the Russian market. The airline has planned to perform it's last night on the 15th December 2015.
Post Tags: