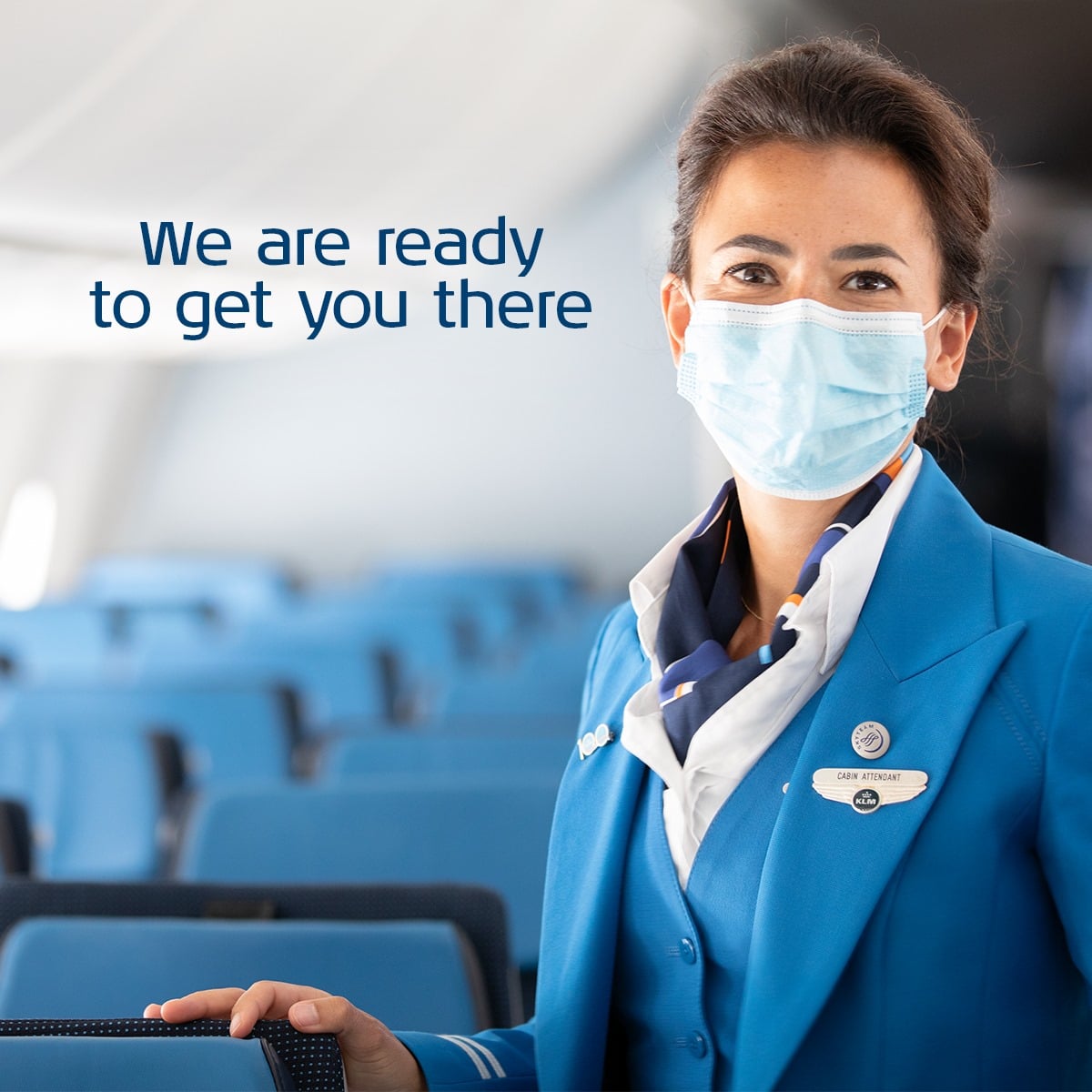 KLM requires face masks to be worn
KLM has taken the right step in order to protect their passengers and slow the spread of Coronavirus with the announcement they are requiring all passengers and crew to wear face protection. KLM has aligned with SkyTeam alliance partners such as Delta Air Lines that requires all passengers above the age of 2 to wear a facial covering while onboard a flight.
KLM is not as strict as Delta Air Lines as passengers under the age of 10 do not have to wear a face mask (mouth cap/mouth mask) and they have made no mention of banning valve masks like Delta did.
KLM said that passengers that do not wear adequate facial protection maybe refused boarding at the gate, the mask worn needs to be large enough to cover your entire nose and mouth.
Following the 21st September 2020 those who cannot wear a mask for medical reasons must present a doctor's certificate in English or Dutch and a negative PCR test.
Source: https://news.klm.com/klm-requires-passengers-to-wear-face-masks/