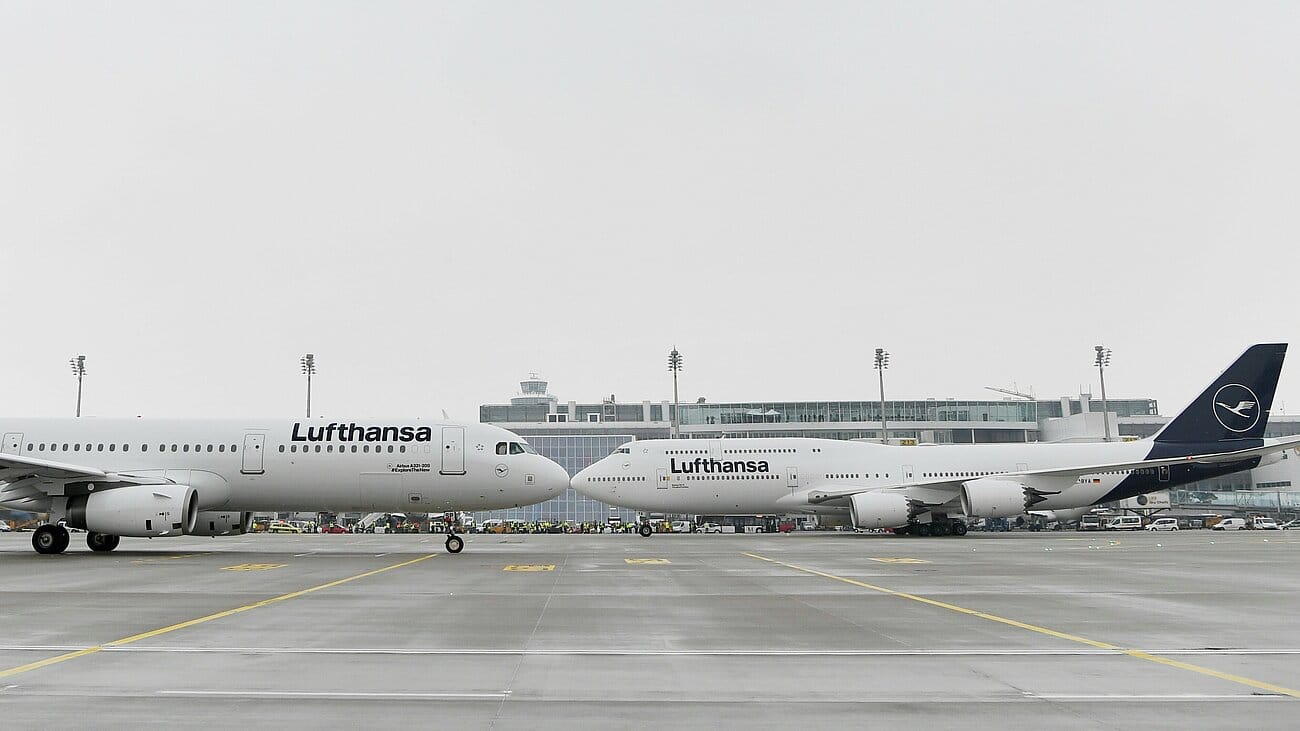 Lufthansa restarts flights in June 2020
Our June flight schedule offers over 130 destinations
Starting in June, the airlines Lufthansa, Eurowings, and SWISS, will once again fly to many sunny summer destinations and offer numerous intercontinental connections. Eighty aircraft will be reactivated with the "June flight plan," allowing for travel to 106 destinations in Germany and Europe in the coming month. I think these destinations sound fantastic: Mallorca, Faro, Sylt, Crete, Nice, and many more. In addition, there are also more than 20 intercontinental destinations in the program, including Los Angeles, Mexico, Dubai, and Johannesburg. You can always find the most up-to-date information on our route network and travel planning during the corona outbreak on our airlines' websites.
Our offer for rebooking, vouchers and refunds
The expanded route network offers you, our valued customers, more options for rebooking existing or canceled tickets to a variety of travel destinations, in accordance with the applicable conditions. As I wrote in my last letter, any ticket booked until May 15, 2020, which was affected by a flight cancellation, can be rebooked one time free of charge. You can also apply the value of your booking to a new ticket at a later date. Additionally, your travel date and destination can be changed in our route network. In this case, the rebooking must be made by January 31, 2021 and your new trip must begin by December 31, 2021. For a new confirmed travel date up to December 31, 2020, we will give you an additional € 50 toward bookings changed by August 31, 2020. Should you prefer a refund, this option is also available. We are increasing the capacities in order to process refunds more quickly.
Status extension for our frequent flyers
We have developed a goodwill policy for our frequent flyers. We will extend your current status by one year should it expire in February 2021. The validity of eVouchers with an expiry date of 2020 will be extended until the end of 2021. I would also like to inform you that we have decided to maintain the current program rules until December 31, 2021, and our new system will not be launched until January 1, 2022.
The easing of the coronavirus measures is a cautious step towards a new normal. We look forward to joining you on this journey. We see it as our responsibility to ensure the best possible level of health and safety standards when traveling with the airlines of the Lufthansa Group.
Source: https://newsroom.lufthansagroup.com/english/newsroom/all/lufthansa-group-significantly-expands-service-with-june-flight-schedule/s/6d2410cd-36db-4bf4-b18e-1bd4b09a2219
This article is also available in: