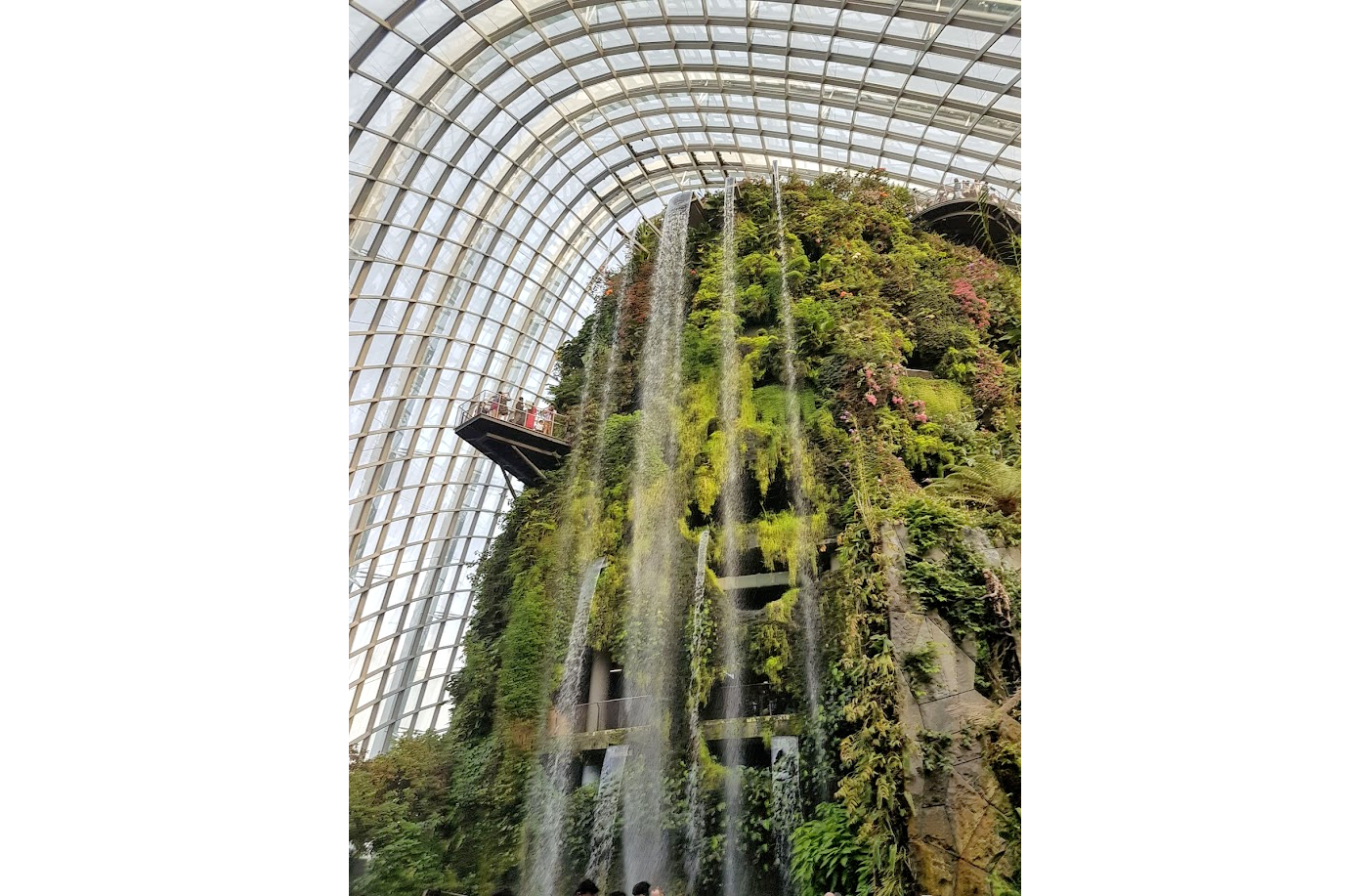 Things To Do In Singapore
Singapore, a stunning island located south of Malaysia, offers you the opportunity of a lifetime to soak in its sights and sounds to create lifetime memories. Its amazing tourist attractions and eclectic street vibe make it the perfect destination.
Top on the list of these attractions is the natural locations that offer you a chance to getaway to the island's most serene spots. This is perfect for visitors who are looking to go off the beaten track and discover the array of flora and fauna on the island. The Bukit Timah Nature Reserve is the go-to place for this refreshing break.
If you fancy a walk in nature's amazing greenery, The Treetop Walk is the place to be. Alternatively, enjoy walking on the relics of the non-functional KTM Railway track where modernity somewhat blurs the idea of a natural setting. There are also plenty of other things to do near Bukit Timah Nature Reserve
Bukit Batok Nature Park
Dairy Farm Nature Park
Old Malay & Muslim Cemeteries
Former Ford Factory
There are also a number of Buddhist temples at the south end of Bukit Timah Nature Reserve such as:
Bukit Timah Tua Pek Kong Temple
Beeh Low See Temple
Phou Tai Kok Temple
Temple Mahabodhi Monastery
Singapore's island setting makes island hopping one of the most exhilarating adventures you can take. Take some time off and enjoy the tranquility of the beaches, most of which are peppered with beautiful pristine beaches. This is a perfect sightseeing tour, so look out for Pulau Ubin, Kusu Island and the interestingly-named Sisters Island. Sisters Island on the other hand, is perfect for outdoor activities such as hiking, trekking, beach camping and snorkelling.
Kusu Island is perfect for traveling families as the kids will enjoy their time at the tortoise sanctuary or visiting Kusu Island Chinese Temple or The Kusu Keramat. Many travellers might not know that "Kusu" means "Turtle Island" or "Tortoise Island" and located just 5.6km south of Singapore. Remember to bring your own food & drinks as there are no shops or restaurants on the island.
Adventure junkies will be excited to go rock climbing at the Dairy Farm. Dairy Farm is the country's sole natural rock climbing location in the outdoors, so be sure you do need some experience to go rock climbing at the quarry-turned rock climbing reserve. Head on to Singapore Zoo with the kids for a fun family day out to feed the giraffes, or look out for nocturnal animals at dusk during the fascinating Night Safari.
It is impossible to talk about Things to do in Singapore without making mention of the seven iconic Merlions in the country. These are charming symbols represented by a structure that is partly fish, partly lion, representing the island's humble origins from a quaint fishing village. Once you have identified the Merlions, treat yourself to some retail therapy as you marvel at the architectural wonder that Singapore is.
Shopping in Singapore is pretty exciting. Whether you would like to splurge on high-end brands at the lavish boutiques that dot Orchard Road, or are looking for little precious souvenirs at the local markets', Singapore is a world-acclaimed shopping destination. Art lovers will also enjoy the vibrant art culture as evidenced by the Singapore Biennale and Gillman Barracks. If you are looking for something a big more unique head down to Little India for amazing fabrics and hand crafts and to Kampong Glam for Haji Lane to discover an amazing street art gallery.
If you want to get our of Singapore and explore somewhere new we would strongly recommend Sentosa Island. The Resorts World Sentosa development includes amazing attractions such as
Universal Studios
3.2km of beautiful white Sentosa Beaches
Siloso Beach
Tanjong Beach & Tanjong Beach Club
Palawan Beach
SEA Aquarium Singapore
Adventure Cove Waterpark Singapore
Trick Eye Museum
The Maritime Experiential Museum
Dolphin Island
Sentosa Skyline Luge & Skyride
Singapore Butterfly & Insect Kingdom
Sentosa Nature Discovery
Resorts World Sentosa Casino
The best time to visit Singapore is really spread throughout the year, for one simple reason. Singapore experiences all year-long tropical weather, thanks to its location. The summer period between February and April, however, attracts tourists in their numbers. To avoid escalated prices, it helps to steer clear of the festival period, holidays and famous events.
Singapore is a famous tourist destination, best known for its effective ecosystem as seen at the Marina Bay Area, which incidentally, you must include in your 'Things to do in Singapore' list. Some of the top attractions we recommend visiting are:
The Shoppes at Marina Bay Sands
Gardens by the Bay (101 hectares of green space)
ArtScience Museum
Red Dot Design Museum
Flower Dome
Floral Fantasy
Cloud Forest
Supertree Grove
Look out for the amazing infrastructure development across the city, and enjoy traveling with Singapore Airlines, ranked one of the best globally and check out the Peninsula Excelsior Singapore one of the premier hotels in the city.