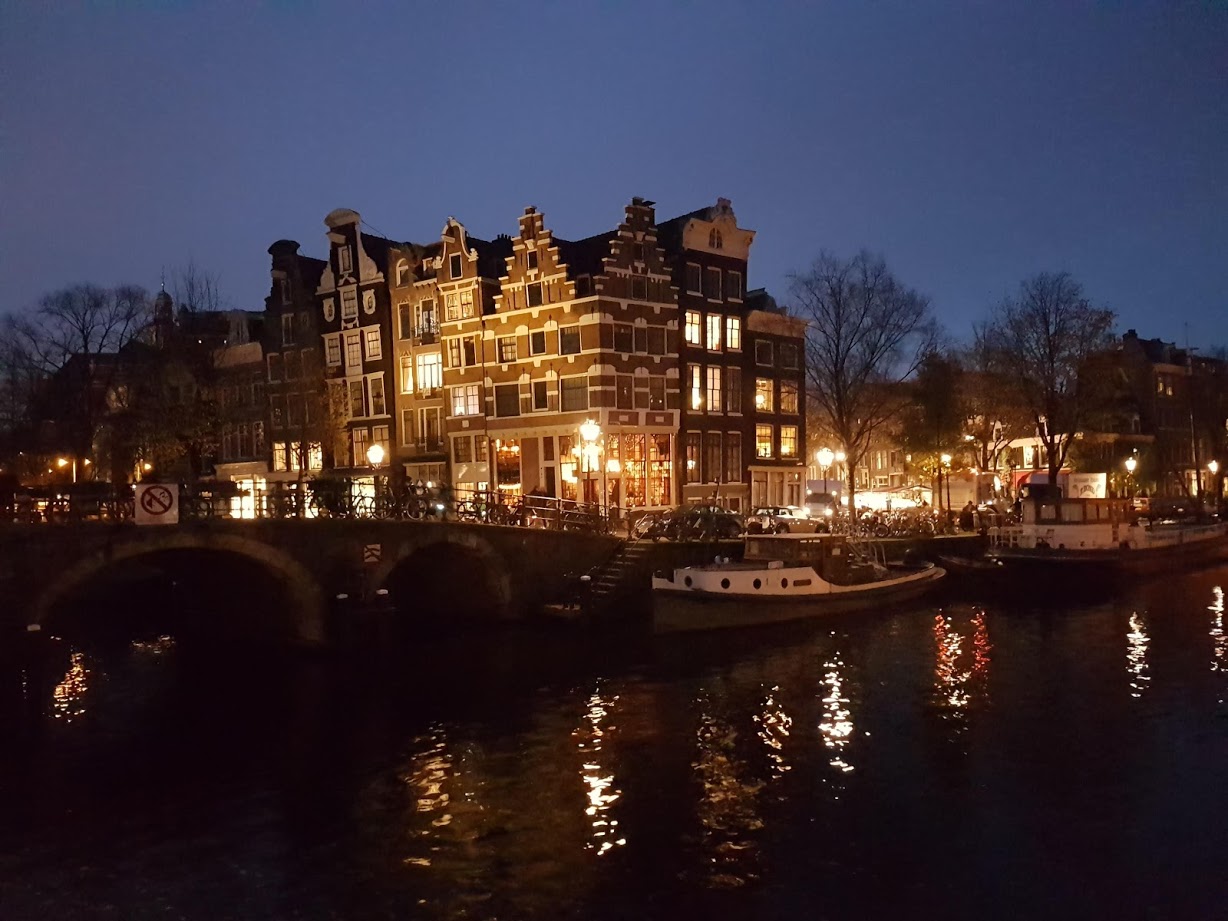 Amsterdam Hostels
Amsterdam manages to punch above it's weight when it comes to European travel destinations, but plan ahead as it's a smaller city so there can often be a squeeze on accommodation options. You can save a lot of money by just staying outside the Old town but be aware you will likely waste a lot of time travelling in on public transport to/from the tourist attractions while you are here.
There are plenty of cheap hostel options but buyer beware you get what you pay for so check the reviews & photos and make sure you aren't just staying there because it's cheap. During the warmer months you can certainly cycle and walk most places but in the cooler months we would suggest paying a bit more and get a decent hostel location. Also beware that availability and cost can increase significantly during popular events such as NYEs, Koningsdag (King's Day)
HostelWorld has 101 registered hostels in Amsterdam but Airbnb shows atleast 300+ places you can stay when visiting. For hostels can expected to pay around €13.50/night in a&o Amsterdam or Shelter Jordan to €30/night for Ecomama or Hearth of Amsterdam or splash out up to €39/night for Cocomama.
If you have a bit more money to spend Airbnb has plenty of options starting at €115/night which might make sense if travelling in a larger party. But be aware of the booking terms and conditions can be a bit strict on Airbnb properties compared to hostels.
If you don't have any budget in mind there are 361 hotels on Booking.com that are listed over €200/night such as the Canal House Suites at Sofitel Legend The Grand Amsterdam €873/night or InterContinental Amstel Amsterdam €753 or Waldorf Astoria Amsterdam €522.
Also be aware that many of the hostels in the city centre are also much more likely to be party hostels so again check the reviews and age bracket that enjoys that hostel the most. Most of the best hostels in Amsterdam offer bars, self-catering kitchens and plenty of space to unwind and socialise with other guests. Also cheaper hostels in Amsterdam like most other cities typically have more beds squeezed into each dorm and may not always have the best sound insulation. The best hostels also have plenty of activities each night for guests, offer cheap bike rental and can help guide you on a biking and even boating through your stay in Amsterdam.
Some of the more popular neighbourhoods to stay in Amsterdam are:
Amsterdam Historical Centre (Old town)
Red Light District
Centrum (Central Amsterdam)
Amsterdam West
The Canal Ring
Amsterdam houseboat
De Baarjes (West)
Willemspark (West)
Jordaan (West)
DaCostaburrt (West)
Overtoombuurt (West)
Haarlemmerbuurt (West)
Houthavens (Westerpark)
Vondelbuurt (Vondelpark)
Museumkwartier (Museum Quarter)
Weesperbuurt en Plantage (Artis Zoo & Botanical Gardens)
Weesperzijd (East)
Noord (North)
NDSM (North)
De Pijp (South)
Zuid (South)
Some of the areas and towns close to Amsterdam which are cheaper to stay at but also how long it takes by public transport to Amsterdam Centraal station:
Ijburg (15 mins by Tram)
Amstelveen (38-45 mins by Metro + Bus)
Zaandam (13-17 mins by Train)
Diemen (15 mins by Metro)
Schiphol (14-22 mins by Train)
Hoofddorp (27-31 mins by Train)
Haarlem (16-20 mins by Train)
Utrecht (27 mins by Train)
Post Tags: