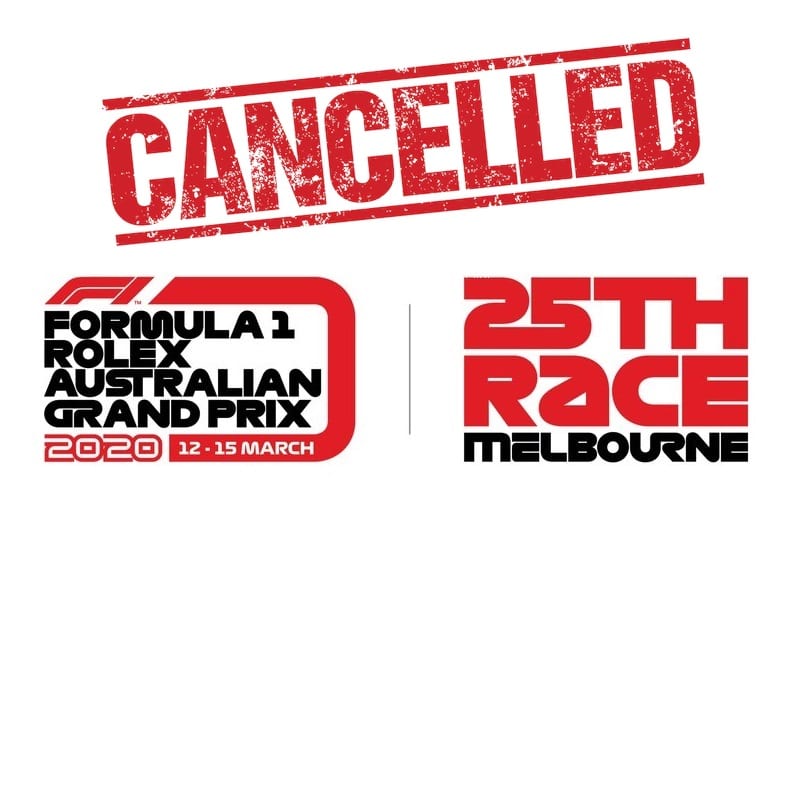 Australian Grand Prix cancelled
Updated Statement 13th March 2020
A statement issued jointly by F1, governing body the FIA and the Australian Grand Prix Corporation read: "Following the confirmation that a member of the McLaren Racing Team has tested positive for COVID-19 and the team's decision to withdraw from the Australian Grand Prix, Formula 1 and the FIA convened a meeting of the other nine team principals on Thursday evening. Those discussions concluded with a majority view of the teams that the race should not go ahead.
"Formula 1 and the FIA, with the full support of the Australian Grand Prix Corporation (AGPC) have therefore taken the decision that all Formula 1 activity for the Australian Grand Prix are cancelled.
"We appreciate this is very disappointing news for the thousands of fans due to attend the race and all ticket holders will receive a full refund and a further announcement will be communicated in due course.
"All parties took into consideration the huge efforts of the AGPC, Motorsport Australia, staff and volunteers to stage the opening round of the 2020 FIA Formula One World Championship in Melbourne, however concluded that the safety of all members of the Formula 1 family and the wider community, as well as the fairness of the competition take priority."
Original Statement 12th March 2020
Australian Grand Prix Corporation CEO Andrew Westacott has issued the following statement about the upcoming Formula 1 Rolex Australian Grand Prix 2020 due to start on the 12th March.
"The Australian Grand Prix Corporation and Formula 1® have been advised by the Victorian Chief Health Officer of the results of tests relating to eight personnel from the Formula 1® Paddock. Of these eight tests, seven individuals have returned a negative result confirming that they do not have the COVID-19 virus," Westacott said.
"An eighth individual has tested positive for the COVID-19 virus. It has been confirmed that the individual was a member of the McLaren Racing Team. As a result of this, McLaren has announced its withdrawal from the Formula 1® Rolex Australian Grand Prix 2020."
"The AGPC is currently in discussions with Formula 1®, the FIA and the Department of Health and Human Services in relation to the broader implications of this test result."
"Additionally, a ninth individual has been assessed and tested for the COVID-19 virus, with the results of this test pending. This individual is not associated with any Formula 1® team, the FIA or associated suppliers."
"The AGPC will provide updates as further details become available."
This is in contradiction to the BBC have said that two senior F1 sources have said The Australian Grand Prix has been cancelled. There has been a lot of criticism on social media for how badly the situation has been handled around coronavirus.
Source: https://www.grandprix.com.au/fan-zone/news/thursday-statement-australian-grand-prix-corporation-ceo-andrew-westacott
Post Tags: