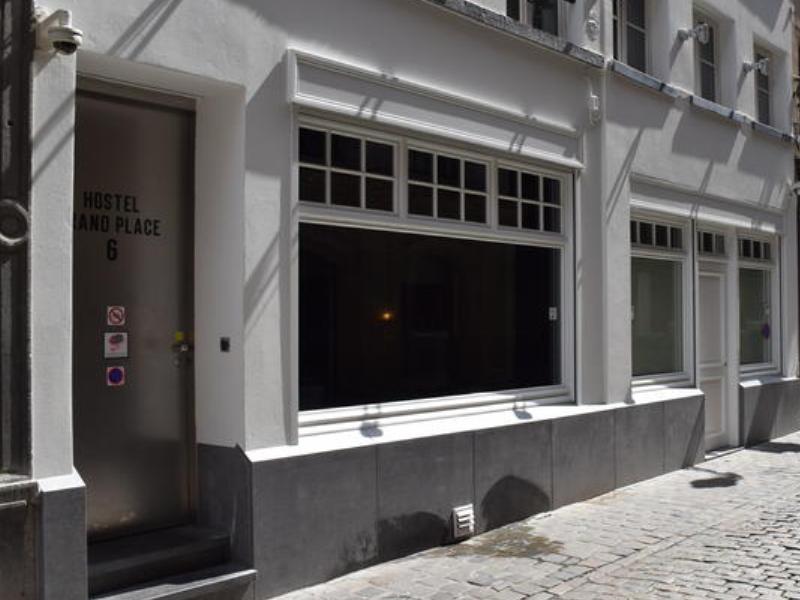 Brussels Hostel Grand Place Review
I stayed here in August 2013 in a standard 6 bedroom mixed dorm with ensuite. This was a great location but so very painful that you have to goto the main hostel which feels like it's on the other side of the city first to checkin which is not open all night so I had to rush there as I arrived late at night.
The other hostel is a 20-25 minute walk away depending on how fast you are with your luggage. This also means that there are no hostel staff onsite if there are any issues or you get yourself locked out because you drank too much Belgian beer and lost your keys as I found other several guests sitting outside when I returned early in the morning.
It was hard enough finding the location of this hostel the first time around and after checking in it took me another hour walking around to find it again.  I wasn't that impressed and was rather exhausted by the time I finally arrived at my room.
My annoyance wasn't helped that because I was last to checkin I had by default been given the 5th bunk which was located up a steep ladder in the attic.  While I found it fun at first this attic spot was a little weird and not a brilliant space to get some sleep during summer as the air-conditioning struggled to reach that space as cold air doesn't rise. The other issue was getting up and down the ladder after a few beers was something scary I wouldn't be in a rush to do again.
The location just off the main square was amazing spot for sure as you are in the middle of the bars, restaurants and most of the touristy items you came to Brussels to see.
When I stayed here it was still something of a construction site as they were repairing some damage a guest had previously done when he tried to set fire to the building.  The building was a mix of modern and work in progress but I found the bathrooms were excellent.
Update: I have seen some recent photos of the property and it looks like it has been vastly improved since then.
Brussels Hostel Grand Place Address:
Haringstraat 6-8, 1000 Brussels, Belgium