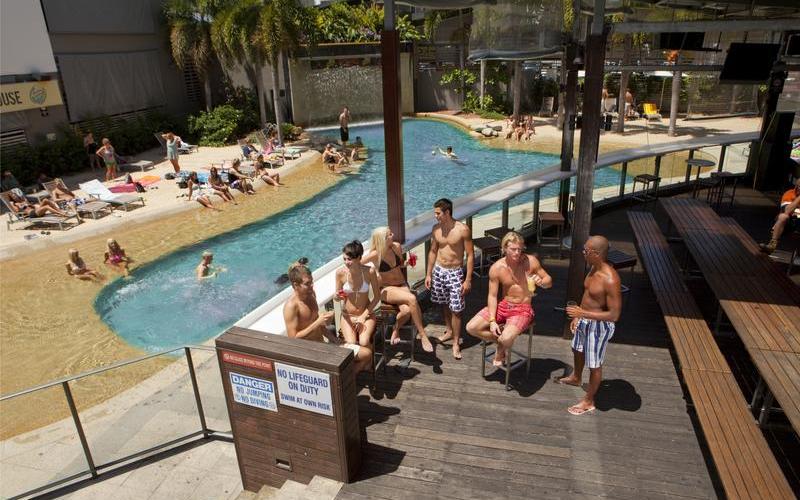 Gilligans Backpackers Hotel & Resort Review
My mates have traveled to this hostel from around the world and other parts of Australia 2 years in a row for an insanely awesome new years party. If you are in Cairns it's certainly worthwhile checking Gilligan's out as it still is possibly the best hostel in Australia still after all these years.
The hostel is a great place to stay with a group of friends with all the rooms being air-conditioned and each floor has a large fully equipped kitchen.  There are also lounge areas on each floor that was a great place to shake off the previous nights activities.
You have to check out the pool area, there is a waterfall next to the beach area… can it get any better? Optional way to enjoy the pool area is spent outside with cold beers on the back deck overlooking the pool…
The hostel is a perfect party location for New Years Eve as guests you get discount on drinks for part of the night and we got guaranteed entry as we were guests.  Gilligan's also has "The Attic" which is their fantasy nightclub above Gilligan's Beer Hall that is open all day everyday of the week.
We stayed in January 2010 in a 4 bedroom dorm with ensuite
Gilligans Backpackers Hotel & Resort Address:
57-89 Grafton Street, Cairns, Queensland 4870, Australia
Summary
Reviewer
Review Date
Reviewed Item
Gilligans Backpackers Hotel & Resort
Author Rating