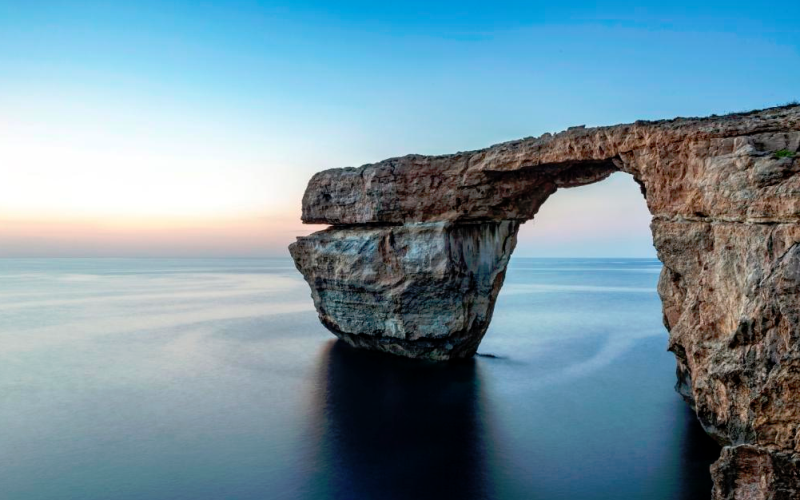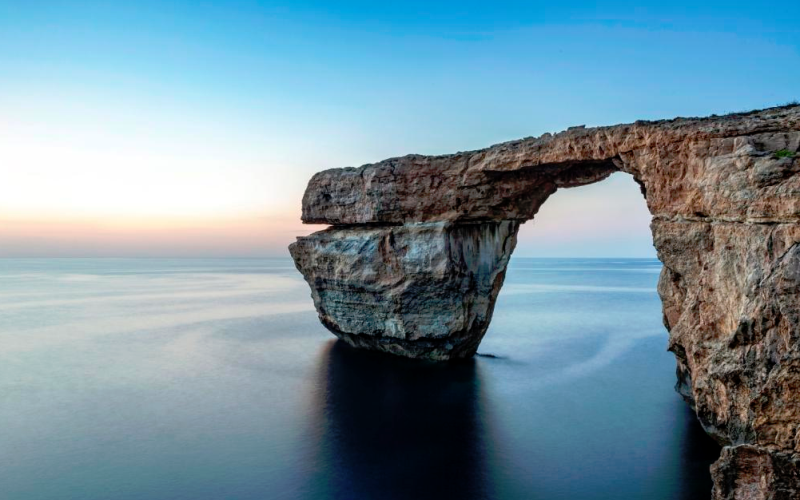 Malta's Azure Window collapses
It was announced today that Malta's famous Azure Window rock arch has collapsed into the ocean after heavy storms and gale force winds hit the area.  The limestone arch located on Gozo island has been featured in several films and TV series Game of Thrones.
Recently access to the landmark was restricted to reduce impact on the arch but this was often ignored by tourists visiting the area. The structure was at risk of erosion but the 2013 geological survey did not flag the arch as imminent danger of collapse.
The Times of Malta article contains much more details about the horrible news and photographs of the arch you should check out.
It's not just the top part of the arch that vanished, also the stack seen in the photo below has vanished into the sea. It is likely the first of many natural monuments that will vanish as the impacts of climate change start to cause stronger storms.
The natural arch attracted thousands of tourists every year and there are concerns for the long term future for tourism to the area.