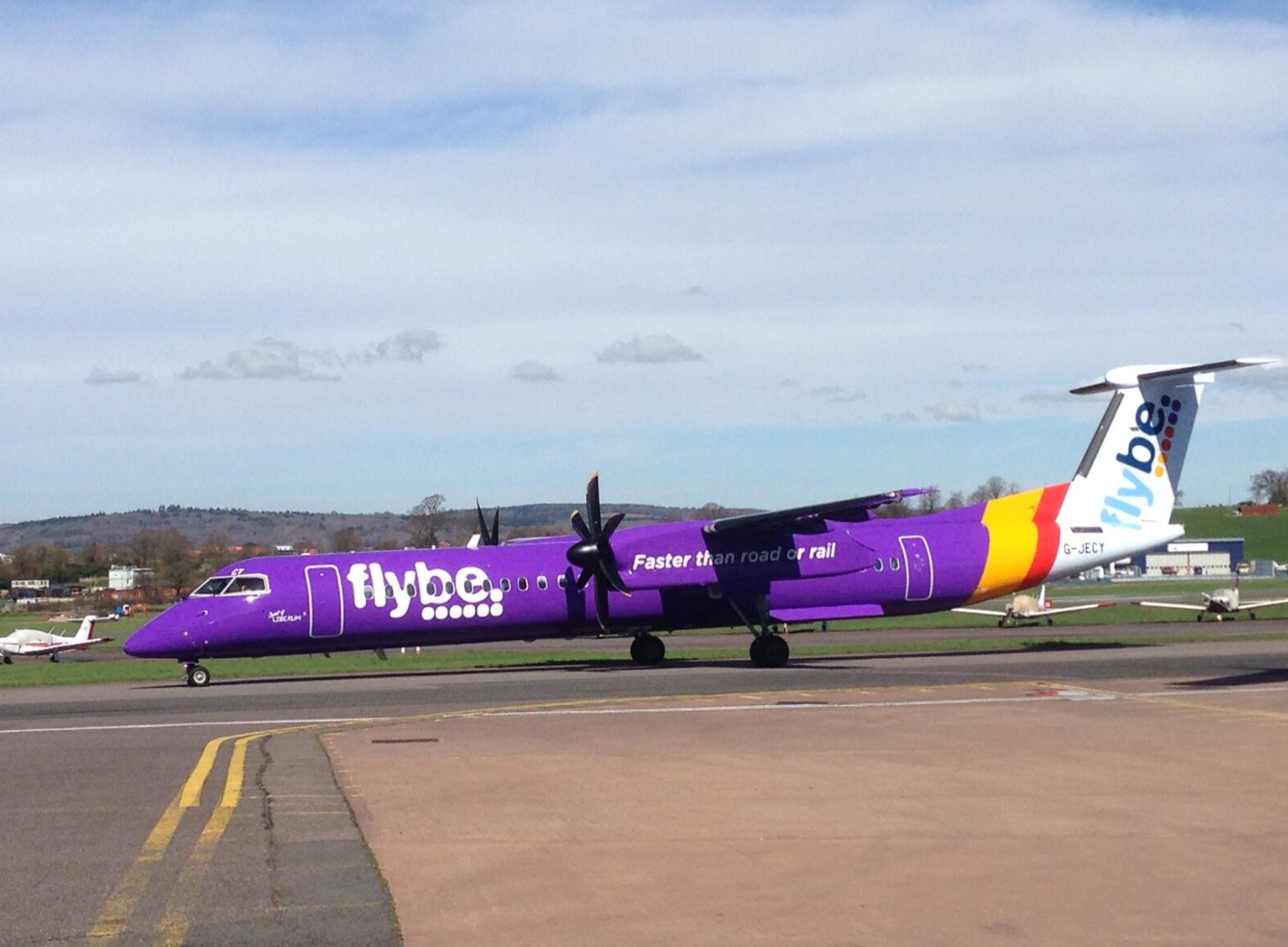 Flybe collapsed again
Just 2 months after the UK government organised a rescue deal with Exeter-based Flybe they collapsed again mainly linked to decreased passenger demand due to Corona Virus.
If you are due to fly with Flybe, please DO NOT TRAVEL TO THE AIRPORT unless you have arranged an alternative flight with another airline. Please note that Flybe is unfortunately not able to arrange alternative flights for passengers.
For flights booked on Flybe services operated by our franchise partners, Eastern Airways and Blue Islands, these continue to operate as normal today and we ask you to contact them directly.
Eastern Airways customer.support@easternairways.com or on 08703-669100
Blue Islands customercare@blueislands.com or on 01234 589200
If you have a booking sold by another airline that includes travel on a Flybe flight, please contact the relevant airline or travel agent to confirm if there is any impact to your travel plans.
Eastern Airways will relaunch
Eastern Airways will take over any routes previously operated under their Flybe franchise agreement but also take over 3 Flyby services
Aberdeen-Birmingham
Southampton-Manchester
Southampton-Newcastle.
The good news for Flyby passengers is that Eastern Airways also said that it would honour any tickets sold by Flybe on its services, for travel today (5th March), Friday, Sunday or Monday. There will be further updates set to be confirmed for tickets sold on services scheduled for next week.
Finally to help stranded passengers Eastern said it would offer a £60 "walk-up rescue fare", including a bag, for passengers wishing to travel Thursday 5th and Friday 6th March.
Loganair will also relaunch
Also today Loganair announced it would take over 16 routes formerly flown by Flybe under their franchise agreement, representing nearly 400 new weekly flights for the Scottish regional carrier, from its base airports at Aberdeen, Edinburgh, Glasgow, Inverness and Newcastle. The flights will begin on Monday 16th March but are already on sale at loganair.co.uk and via travel agent systems. All Loganair fares include a free hold baggage allowance, allocated seating and of course in-flight refreshments.
Loganair said former Flybe customers will need to make new bookings directly with Loganair but should be able to obtain a refund by their credit card company for the old Flybe tickets. This process is partly because they can no longer access Flybe systems or any customer data that would be required to process a re-booking.
Loganair has also has a number of partnerships with international airlines including KLM, Air France, Emirates, Qatar Airways, Turkish Airlines & United Airlines