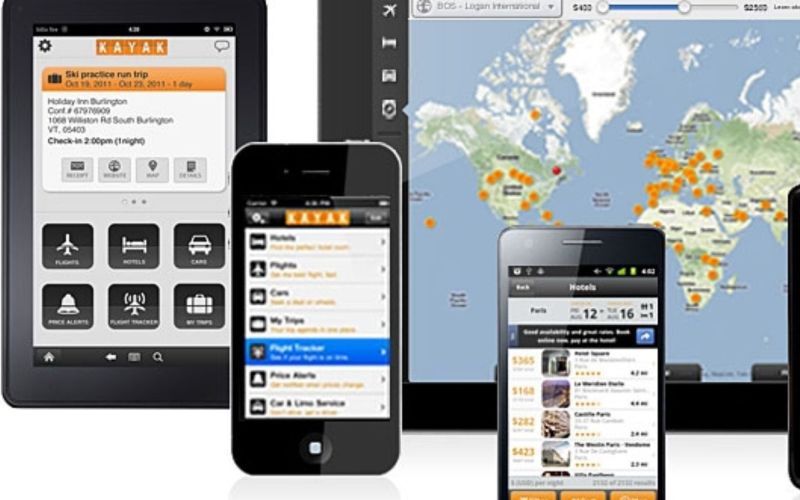 KAYAK snapped up by Priceline.com

KAYAK, the online travel website, has been bought by the travel company Priceline just months after KAYAK went public.
Founded in 2004 by co-founders of some of the biggest travel agencies – Expedia, Orbitz and Travelocity, KAYAK is a travel search engine and online travel agency that indexes hundreds of global travel sites to help the user find the best deal.
KAYAK is a fast growing company – it had more than a billion queries within the first ten months of 2012, with more than twenty million downloads of its mobile app, making it the #1 travel app.  So it is not very surprising that the travel website Priceline was keen to snap it up, less than four months after KAYAK publicly launched, for $1.8 billion.
One of the keys to KAYAK's success is the fact that users are kept on the website – as well as searching for travel options, they can also book everything without being redirected to third-party sites. This means that users are much more likely to finish their transaction, which in turn means success for KAYAK and for the third-party sites too.
As well as flights, hotel bookings are starting to make up a large part of KAYAK's revenue, which might explain why the company caught Priceline's eye. Priceline works with over 245,000 properties, and the merger will be that Priceline will help expand the hotel side of KAYAK's business.
Paul English, one of KAYAK's co-founders, cites KAYAK's dedicated customer service as the reason for its success. English says that KAYAK responds individually to every email they receive from a customer, and the email comes directly for one of their engineers, not from an outsourced support company.
Financially KAYAK is booming. Its results for Q2 of 2012 bettered Wall Street and even its own projections, reporting almost $77 million in revenue, a massive hike of 36% year on year from its Q2 2011 sales.
Online Travel Agencies are a flourishing market. The popularity of travel sites and apps like Tripology, Mobissimo and SkyScanner is growing rapidly, and it won't be long until we see more company mergers like Priceline and KAYAK.