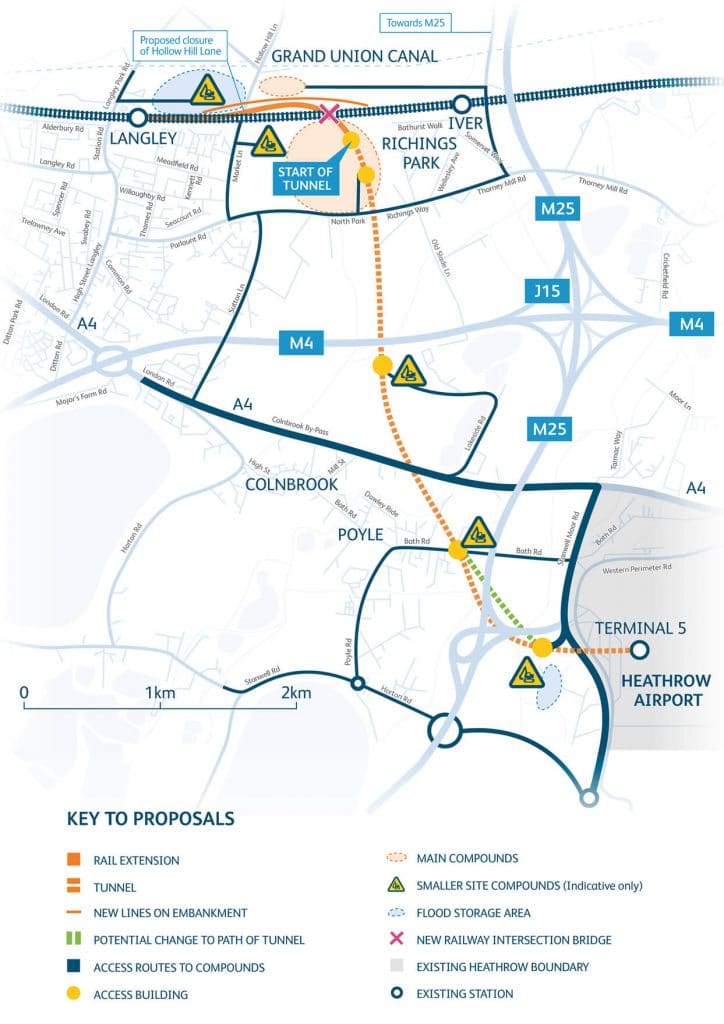 Heathrow Rail Link delayed another 2 years
The consultation period was originally due November 2019 but was postponed until after the general election but the 2020 consultations were also delayed due to Coronavirus. NetworkRail proposed a new direct link from Slough (Langley Station) to Heathrow Airport Terminal 5. The 6.5km rail link from the Great Western Main Line allowed passengers from the South Coast, South Wales and West Midlands to avoid extra travel into London Paddington and then back out to Heathrow.
The proposed rail link would reduce journey times between Reading and Heathrow Airport by offering 4 trains per hour in each direction. The improved rail connectivity to Heathrow would ensure journey times would be reduced from 55 minutes to 26 minutes from Reading and from 31 minutes (by bus) to under 7 minutes from Slough.
The opening of the new £900 million rail connection would reduce congestion on the M3, M4 and M25 plus also reduce passenger congestion at London Paddington. Reading station was already designed to accommodate the new rail service when it was renovated in 2014 and there is an empty platform at Terminal 5 ready for trains.
With the drops in revenue at Heathrow Airport and drop in passenger demand from the airlines there is a chance this rail service could be delayed several years more.
Post Tags: